More than 400 children benefited with school supplies thanks to MLR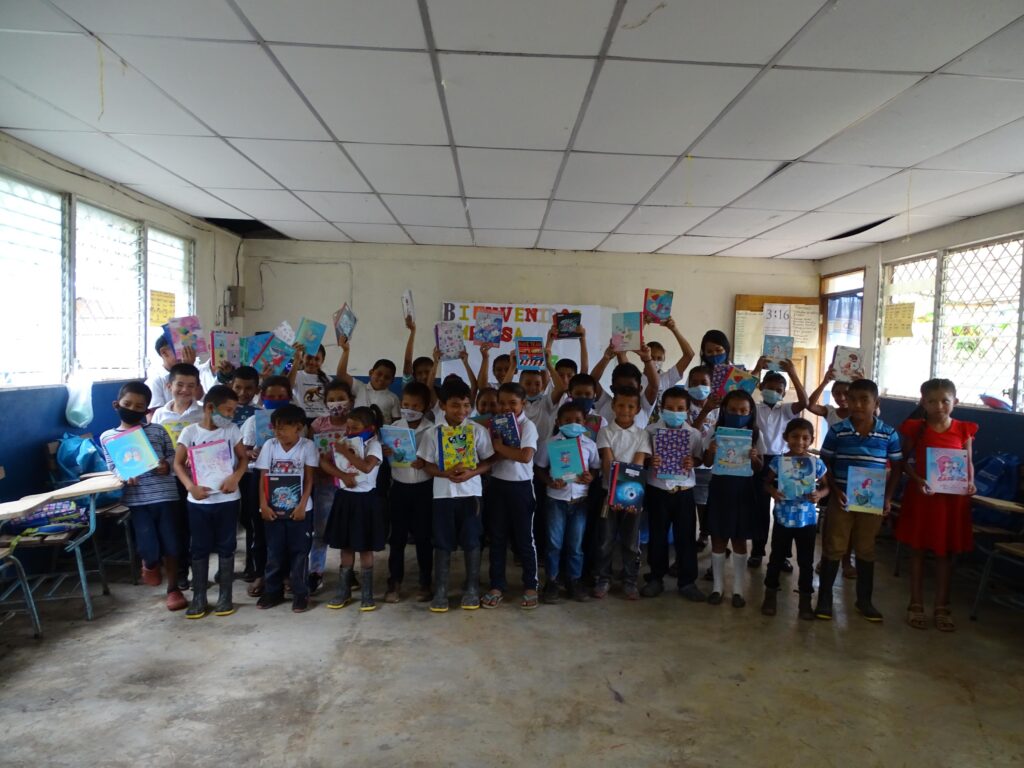 For the fifth consecutive year, MLR delivers school supplies and teaching materials to schools in its neighboring communities , benefiting this year 410 children and 30 teachers. This activity is possible thanks to the good communication and coordination between the Social Management area of MLR, school proncipals, teachers and parents, since the work begins long before the day the supplies are delivered.
"For the delivery there is a previous process, as of January the proncipals inform us how many students are enrolled. Then we coordinate with the MLR purchasing area in Managua, they send the materials to Siuna and with the Sustainable Development team we put together the packages That takes time, we classify what is for preschool children, elementary school children and we separate by school It is a long task, but it fills us with motivation because we know that we are going to achieve a smile from these children and the gratitude of their parents", describes Mabel Lazo, responsible for Social Management.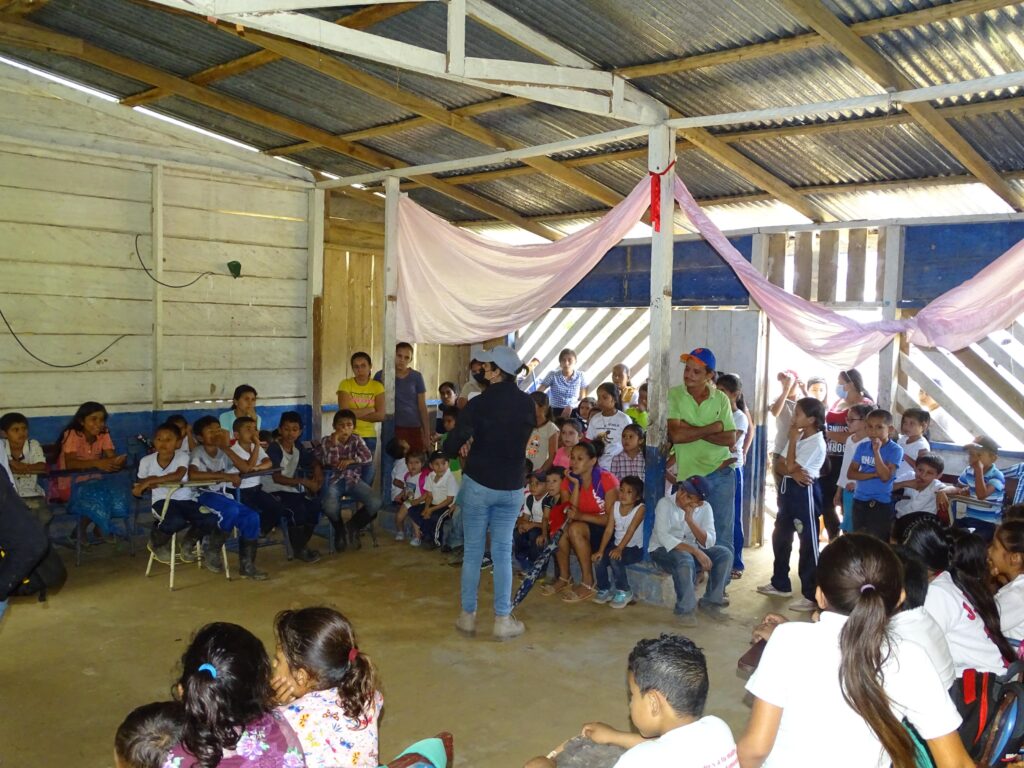 An "ambulance" loaded with school supplies
A white MLR van that the children call "the ambulance" drives through the rural communities of Siuna. In the schools, children lean out of windows and shout happily when the car comes to a stop. Here come the supplies with which the children can study this year. For teachers there are also materials with which they can better teach their classes.
"This year the preschool children were bought some coloring books. While inside the package for elementary children there are squared notebooks, lined notebooks, pencils, pens, colored pencils, sharpeners, erasers, unlined pads, scissors, glue sticks, crayons. The teachers' package had reams of white sheets, reams of folders, colored sheets for crafts, markers, pens, staplers, staples, university notebooks, flip charts and cardboard," Lazo lists.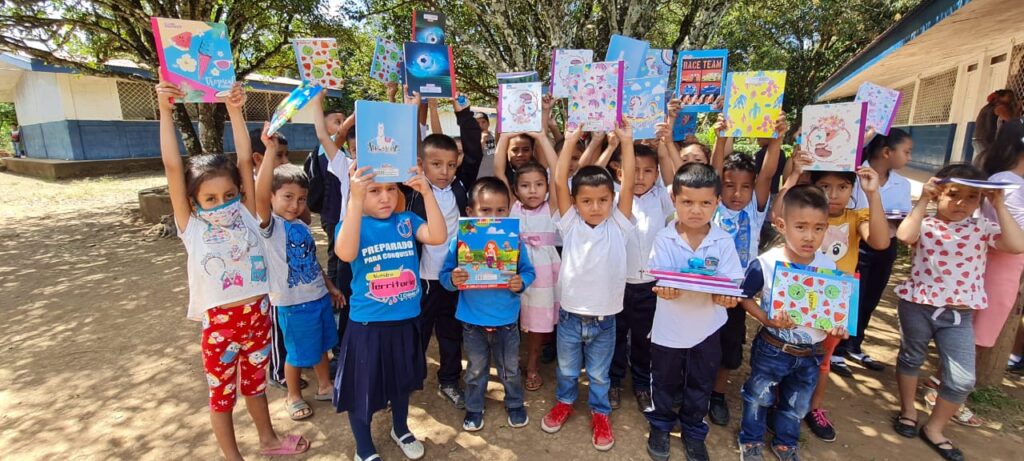 Recognition of the San Francisco de Asís School
Another of the centers benefited was the San Francisco de Asís School in the San Miguel community. This school is located in a remote area with difficult access, however, Lazo fondly remembers the beautiful gesture they had with the MLR Forestal delegation.
"Something very special happened at the San Miguel school. The principal and the teacher gave the company recognition for its support of the student community, it's a certificate. Also, when we were arriving, they put up a welcome on the blackboard and that made us full of satisfaction."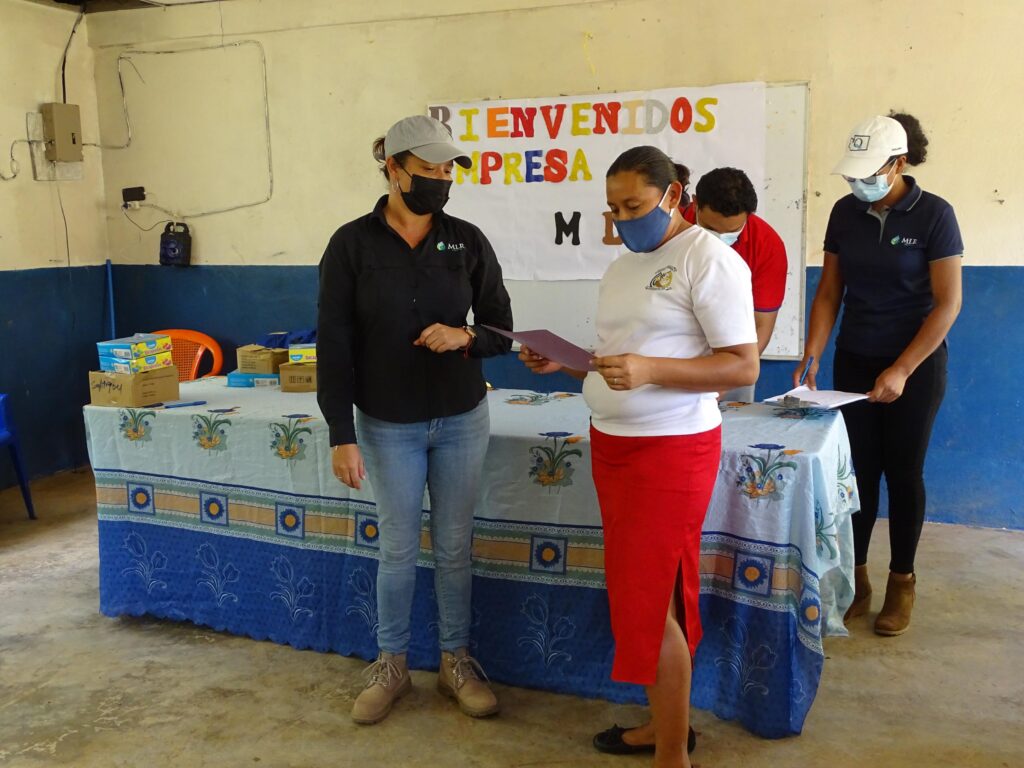 The other benefited schools were Nuevo Amanecer in the community of Bethel #2, La Primavera in Bethel #1, Flor de Pino in Empalme de La Bú and Primero de Junio in Unión La Bú.
Next week, supplies will be delivered to a group of children from the plantations in the Tadazna community. These children come from families in extreme poverty and were included in the distribution three years ago. The schools also have the Aula Verde environmental education program promoted by MLR and the catalog of birds created by the company.