MLR Forestal is an agroforestry company that operates mainly in the municipality of Siuna, although it has smaller operations in the municipality of Bonanza in the North Caribbean Coast of Nicaragua. The company establishes and manages of teak plantations and cocoa plantations in asociation with teak. These are impact investmenst that are economically viable, environmentally sustainable and socially responsible. The plantations have three main products: fine aroma cocoa, teak wood and charcoal.
MLR Forestal is a private investment with Canadian, American and Nicaraguan capital established in 2013. The operation as of November 2021 has 5,139.63 hectares divided into 1,239.00 ha. of cocoa with teak shade, 2,086.82 ha. of exclusive plantation of teak and 1,453.26 ha. of conservation areas destined for the exclusive protection of forests and biological diversity in the buffer zone of the Bosawas Biological Reserve, in accordance with the Sustainable Development Goals SDG.
The company aims to reach a coverage of 6,800 hectares, which would be divided into 1,500 hectares of cocoa with teak shade, 3,000 ha. of teak and a total of 2,300 hectares destined for conservation.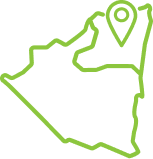 Purpose
Establish the roots of a positive future in the North Caribbean of Nicaragua.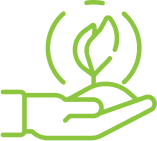 Mission
Generate added value to the communities where we operate, the neighboring indigenous communities, the environment, clients, shareholders and collaborators through the establishment, development, operation, harvest and transformation of sustainable, responsible and innovative agroforestry plantations.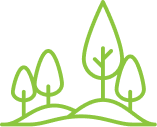 Vision
To be leaders in the rescue of the forestry vocation and the transformation of the North Caribbean through world-class agroforestry plantations, socially responsible, friendly to the environment and respectful of the rights of indigenous peoples.
For more information, flip through our brochure