The largest macrofungal species in Central America lives in MLR Forestal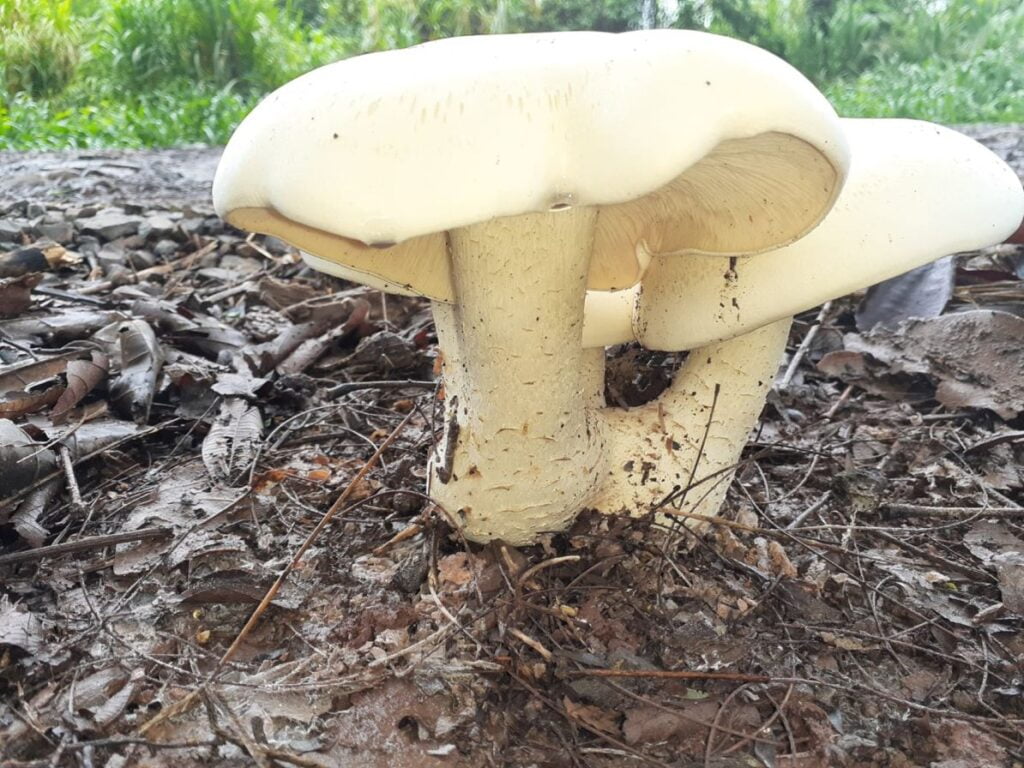 In just over a year the number of macrofungal species identified in MLR Forestal has increased from 22 to 34. "For Nicaragua, approximately 300 species of macrofungi have been reported, however the number may be higher because in the country there is no official list of fungi, it is a new issue," says Róger Mendieta, responsible for biodiversity of MLR Forestal when commenting on the macrofungus found on the MLR farm.
One of these macrofungi, the one that has caused the most surprise to Mendieta, is the Macrocybe titans (Giant Mushroom). This species is the largest in Central America and can reach more than 80 centimeters high. The Giant Mushroom was found by the specialist at the Danlí estate. "It was an unexpected finding. I was walking in the field and suddenly I saw him; This fungus is usually found during the winter season and it is common to find it near zompoperas," he specifies.
Mendieta explains that the reason why so many macrofungi are found in MLR Forestal is due to the existence of the protection areas. These areas generate advantages for the proliferation of fungi and, thanks to permanent monitoring, more information can be collected in this regard.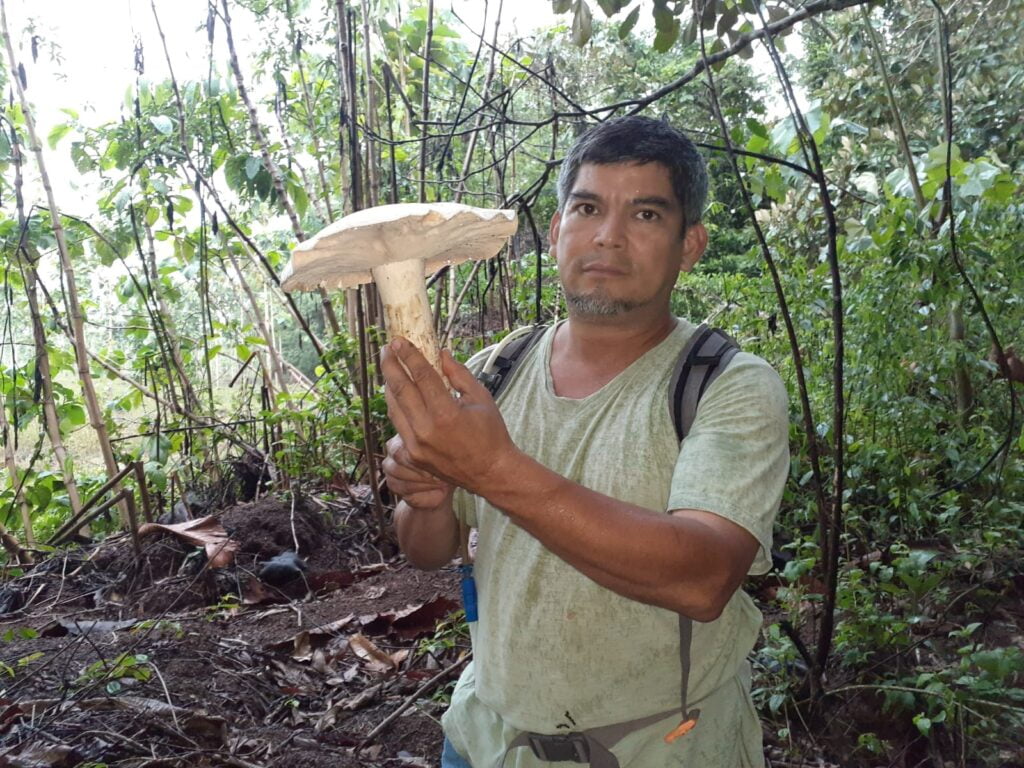 The macrofungal species are key player in nutrient cycling
Fungi, like animals, are heterotrophic organisms, which means they must forage for food in order to survive. Faced with this pressure, throughout their evolution, fungi have developed effective and multiple survival and dispersal strategies, becoming a megadiverse group whose distribution extends in practically all ecosystems of our planet.
The macrofungus plays an important role in nutrient cycling, especially that of carbon, by actively participating in the processes of decomposition of organic matter within tropical forests.
Mycorrhizae, the symbiotic relationship between trees and fungi
There is also another important element: mycorrhizae. "Myco" refers to fungi and "rrhizae" is roots. According to experts, this is related to the function of fungi in forests. Fungi grow around the underground roots of trees and these (mycorrhizae) pass nutrients such as phosphorus to them, while plants supply them with carbon. There is an internal network underneath areas such as those of MLR Forestal farms working and a whole relationship of interests that the fungus passes to the tree for its growth and the tree passes to the fungus for its survival. Mycorrhizae are around the underground roots of trees, they are a kind of white fluffs that are seen around them.
The fungi kingdom is so vital that in Nicaragua one of the first known studies is that of Charles Wright in 1856. Since then, the records of species have increased to 184, according to data from the Ministry of Environment and Natural Resources (MARENA). In Forest MLR you can find from small macrofungi such as the Parachute Mushroom to the largest such as the Giant Mushroom and the rarest such as the Bridal Veil.