Successful garbage collection as part of the campaign "I am the change, I take care of the Environment!"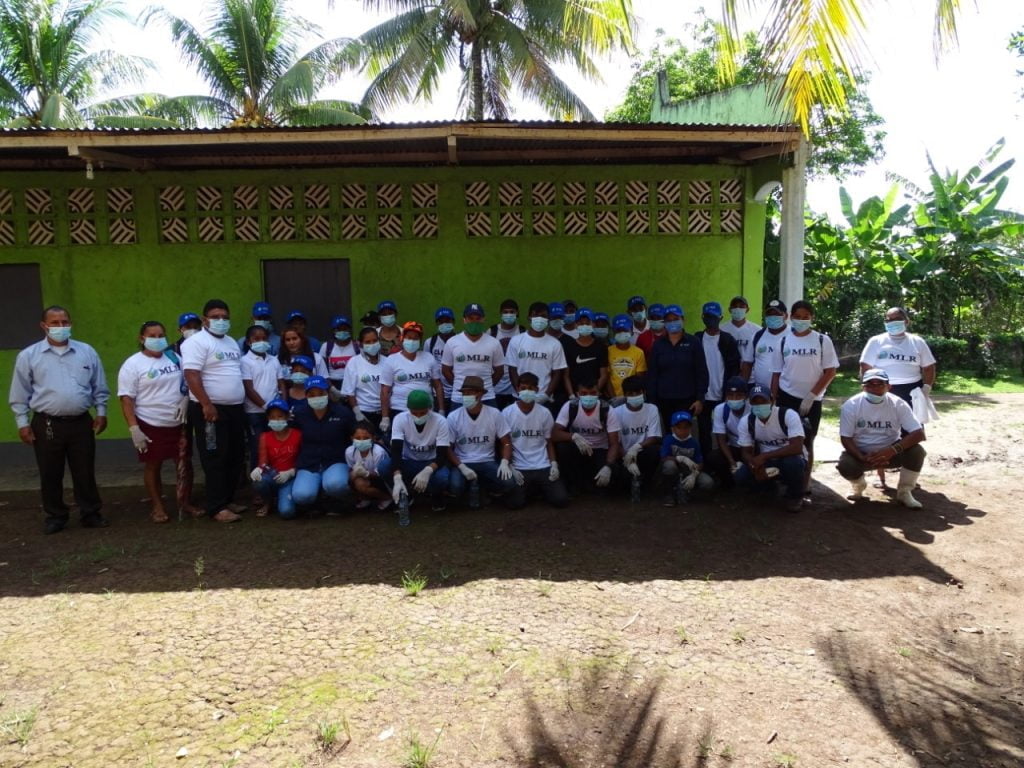 The union of collaborators from MLR Forestal, a group of young athletes, community leaders and residents of Empalme La Bu, the neighboring community to the company's campus in Siuna, became a green wave this Saturday, March 20, during the garbage collection carried out as part of the campaign "I am the change, I take care of the Environment!"
It all started with a conversation between Ana Gabriela Ruiz, head of the Environment and MLR certifications, and Darwin Gutiérrez, a supervisor of the company's cocoa plantations who is also a community leader in the area and a boxing coach at the Empalme La Bu Academy.
"He told us that he was training 15 boys and proposed a garbage collection activity at Empalme La Bu. I told him to do a campaign that apart from including athletes, we could include community members, workers, and that's how the idea came up," explained Ruiz.
A day of learning and cleaning in Empalme La Bu
The environmental day began at eight in the morning. The residents, teachers, students, athletes, MLR Forestal workers and community leaders gathered in the Rosa de Sarón church were part of a talk on waste management, protection of biodiversity and the importance of natural resources.
The 50 participants were then divided into four groups. Two groups would clean up from the Church of Sarón to the MLR Forestal plantel and two groups from MLR Forestal to the Church of Sarón. At 9:15 in the morning, equipped with masks and bags, the teams began with the collection.
"We want to contribute to the sanitation of our environment. We have the vision of creating a cleaner and clearer future for future generations and also leave a message to other residents and neighboring communities to follow in our footsteps," said Gutiérrez.
They will carry out more activities with the community
Currently MLR Forestal is developing an environmental management program for the implementation of pollution prevention and mitigation measures. Thanks to this program and as part of community relations, the company will continue to carry out activities in favor of the environment with the communities neighboring its campus located in Siuna and the forest plantations.
Some of these initiatives are part of the Aula Verde program that is carried out with students from elementary schools in the area and will soon implement local reforestation plans and training of community leaders. "Our community is poor economically, the only source of income for the community is MLR so we also thank them for their support because we see that it is not in vain to undertake this type of struggle when there is support from the citizens and the company" , concluded the trainer and employee of the company.