MLR Forestal donates equipment to the Mayor's Office and Sinapred de Siuna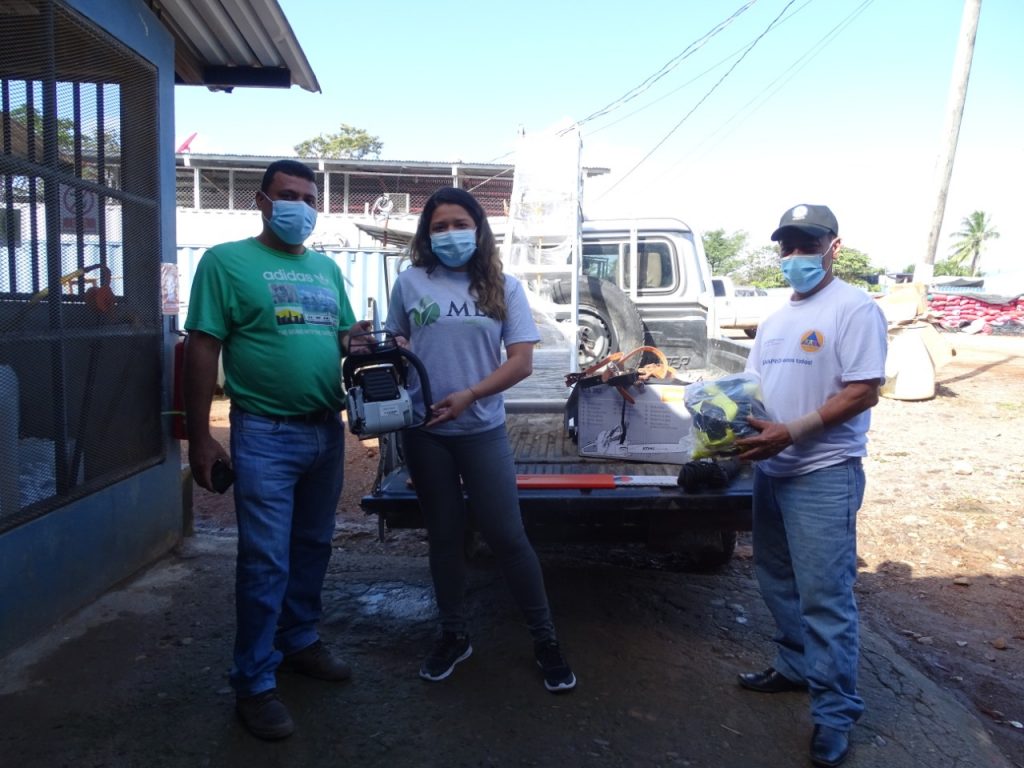 MLR Forestal donated a 4.5-meter aluminum ladder, two pairs of spurs, two rolls of special manila, two safety harnesses and one chainsaw. The delivery was made with the aim of strengthening the team of workers trained in cutting and pruning trees that pose a risk to homes and families in and around urban areas.
"The company makes great efforts to support the authorities in risk management and prevention; and based on the experience that we lived in the Caribbean Coast with hurricanes Eta and Iota, the municipal mayor's office and Sinapred decided to have this structure of collaborators and MLR joined the initiative ", expressed Mabel Lazo Quino, head of social management at MLR .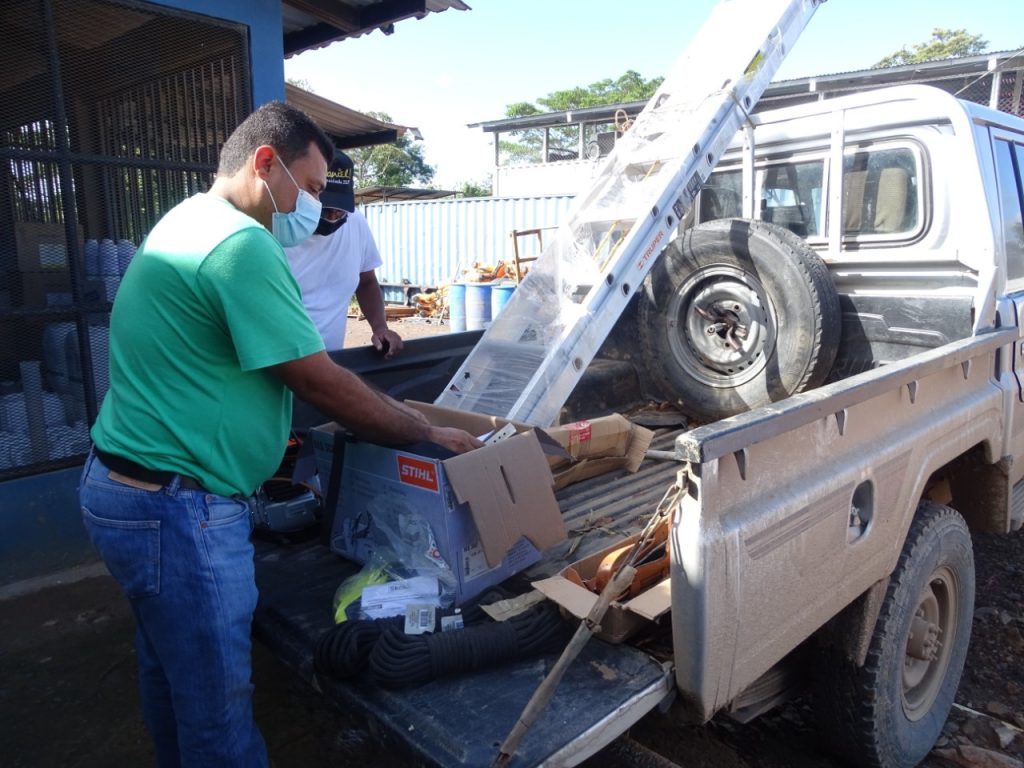 The tools for the cutting and pruning activity were received by Fadel Mercado Lazo, responsible for the environment area of the Mayor's Office and by Mario Pérez from Sinapred who valued the contribution of the agroforestry company as "a very important and significant donation" because "Guarantee greater security to the citizens of the urban area and put a preventive attitude before the risk that is characteristic of the area".
This is how Eta and Iota affected MLR Forestal
Hurricanes Eta and Iota that hit the Nicaraguan Caribbean in November 2020 also affected MLR Forestal . 26,000 cubic meters of wood were knocked down by the wind and rain on the premises of the agroforestry company, which carries out its operations in the Mining Triangle. However, these trees from the teak forest plantations did not "die" in vain, as their wood will be used, nothing will be wasted.
"This wood can perfectly be offered at a national level or used for internal company work, in infrastructure," said Félix Jaime Silva, head of MLR's forestry use.