Tuno tree bark: the golden material of the Mayangna women's cooperative of Sakalwas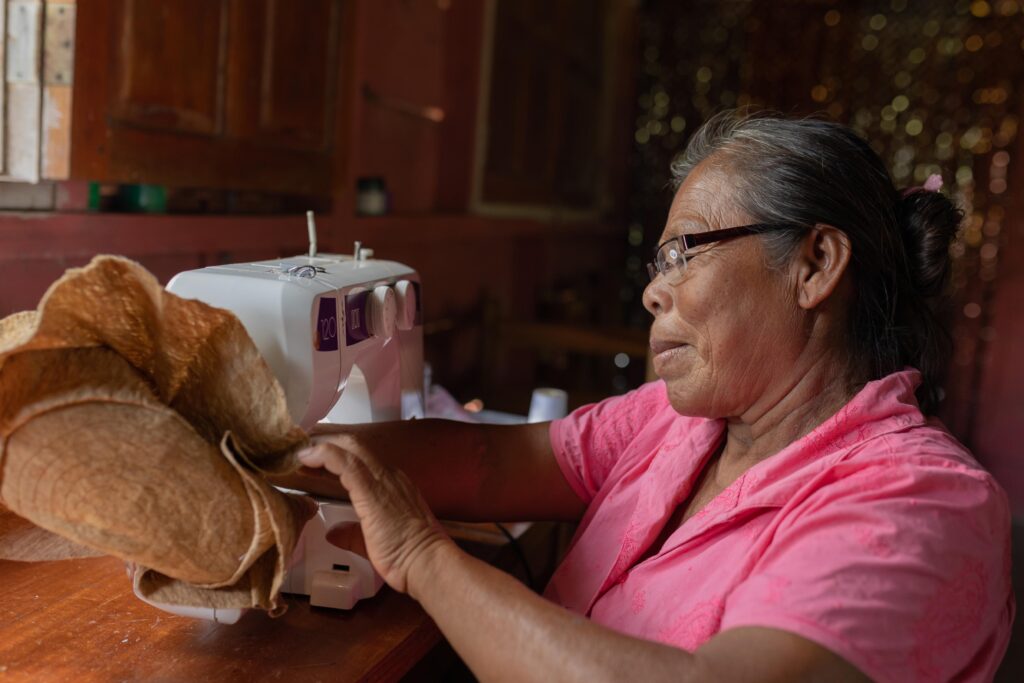 In the heart of the Mayangna Sakalwas community which is a few kilometers from the El Chingo farm of MLR Forestal in Bonanza, in the middle of the wooden houses built in the traditional indigenous way, there is a concrete house where an important part of the ancestral customs of this town is protected: the bark of the tunotree, which is the raw material that works a cooperative of Mayangna women.
Maritza Taylor Frank, 40, is sitting next to one of the windows of the house painted in pink. She is a member of the Mayangna women's cooperative Mayaring Sak which, translated into English, means "The root of the Mayangna women of Sakalwas. The eighteen women who make it up are dedicated to making various products with tuno tree bark.
"The bark of the tuno tree is an important figure in the Mayangna nation because for our ancestors it was the main element to make their dresses, their bedding and represents our ethnicity, our culture," reflects Taylor.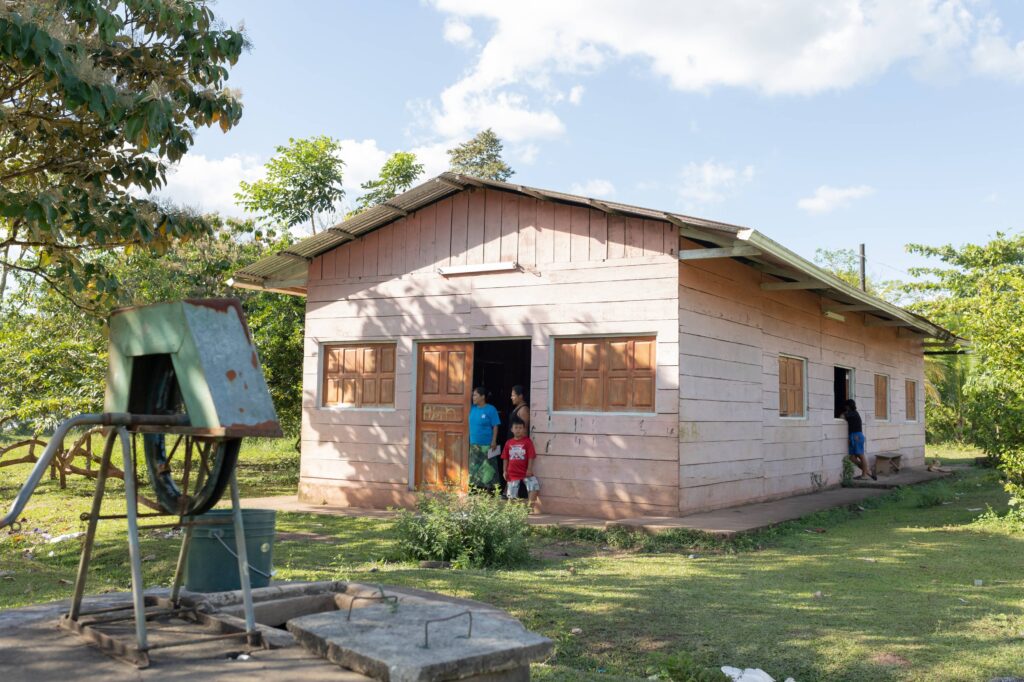 Rescuing an ancestral tradition
Adela Mercado Frank, 60, is Maritza's mother. She listens attentive the conversation and the few times he intervenes he does so in mayangna. Taylor explains that although she understands Spanish, she speaks it very little. "She learned from my maternal grandmother because I watched her working this material," she translates.
Adela Mercado learned to process the tuno bark tree to sell the processed products and that was how Maritza Taylor, her daughter thought of forming the cooperative. "The idea of this women's unit is to pass down the knowledge, because maybe my mom has the knowledge, but she doesn't pass it on. Then being a group of women of different ages, we realized that the tuno is of great importance because our customs and traditions are being lost and in this way we were able to rescue it. "
The project has already been in place for six years, has its board of directors, a couple of embroidery machines and the physical premises. The next step is the creation of their brand.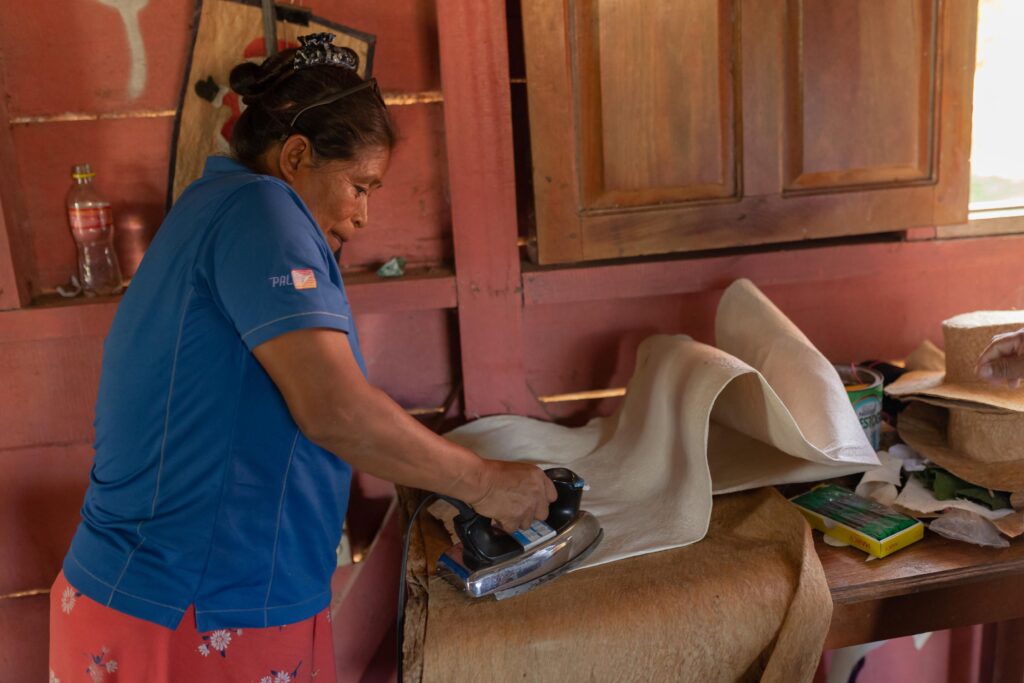 They want to participate again in national fairs
Thanks to the memories of Adela and other elderly people in the community, the members of Mayaring know that previously the fabric obtained from the bark of tuno was used to make products for domestic use, "however now we make different products such as hats, bags, wallets, stoles for promotions and even wedding dresses if we receive a purchase order", Taylor points out.
This afternoon, in the premises of the cooperative there is movement, but Maritza, who is also a teacher, is a little sad to confess that "there are almost no visits due to the problems of hurricanes, covid and that makes us feel stagnant, because only twice we have participated in national fairs; we want to go back to the fairs, sell the products and improve our economy."
On a wooden table, there are two sheets of tuno tree bark spread out, one lighter in color than the other. Mrs. Adela tells, with the help of Maritza, how to get that kind of fabric, which is a little rough. "This tree arises in the reserve (of Bosawas) and when it grows, only the bark is removed, then it is crushed so that it softens, but at that moment it is not like a fabric, but we have a little machine that helps to soften more and then we iron it. There's also the white tuno that can't be taken out at all times of the year and that makes it more expensive because it requires more work."
The Mayanga women's cooperative wants to end discrimination
Observing her daughter Yubelka Devis, the fourth generation of her family who in the Mayangna women's cooperative work with the tuno, Maritza points out saying that "only among women do we understand each other. We have the habit that the woman should be in the house, she should not go out, but in this way, with the cooperativa, we are getting out of that discrimination and changing that idea."