The contribution of MLR Forestal to sports and to the students of the communities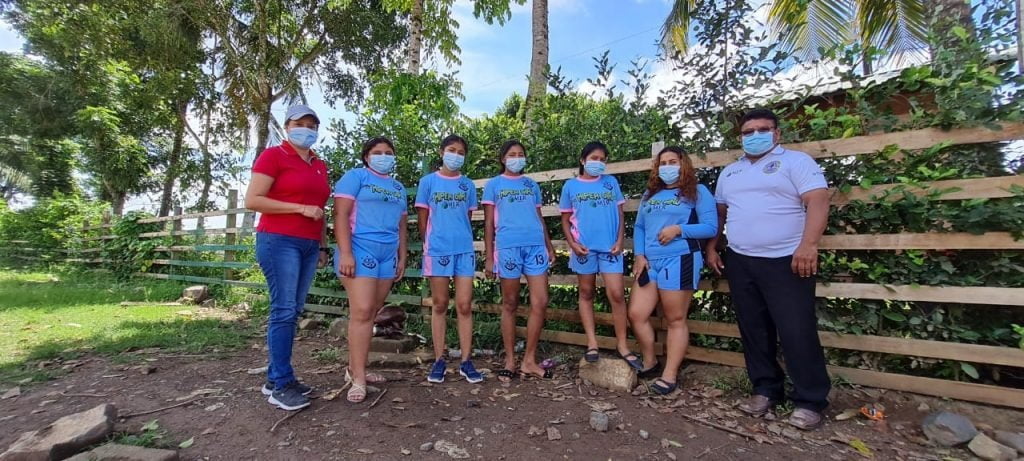 For five years MLR Forestal has collaborated with athletes from neighboring communities and it does so with an important objective. "Our support, more than a material benefit, is a contribution so that our youth, both men and women, can be immersed in hobbies that prevent alcoholism, drug use and teenage pregnancy," says Mabel Lazo, head of management social of MLR.
In the area of Social Management, the company, as part of community relations, has a donation program and, when a team is organized in neighboring towns, they can request help. Lazo comments that what is generally required are uniforms, sports equipment, and balls for baseball and soccer. However, softball and futsal are also practiced today.
"Right now we are going to give uniforms to a futsal team from the Flor de Pino school, from La Bú junction, and they are a team of teenagers, women, most of them from high school. I am excited because it is one of the first women's teams organized in the community and young women are being taken into account," Lazo said.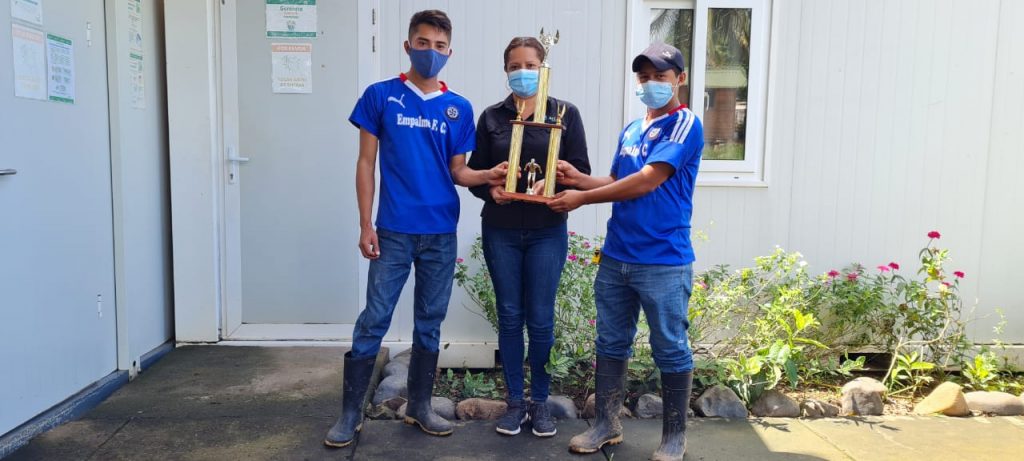 Two trophies adorn the company's offices
Two trophies stand out at the MLR Forestal offices in Siuna. One, the oldest and largest, was delivered by the team that won the runner-up in softball at the municipal level. While the most recent is from soccer champions. The person in charge of social management says that those who won "are young people from the Emplame (junction), but they are also workers in the infrastructure area who were in a league, they won first place and to show their gratitude they brought us the trophy. We gave them uniforms and transportation because they had to travel to the town of El Pijibay, which is an hour away. The team and the fans went ".
Four students begin their professional internships at MLR Forestal
On the other hand, this September the company opened its doors to four students from the National Technological Institute (INATEC) headquarters in Siuna who are going to carry out their professional internships. "These boys are finishing their technical career in Agricultural and Forestry Engineering. We held a welcome meeting with the forestry, cocoa and monitoring areas, which are the ones who are going to make sure that they comply with the 220 working hours. Here we are going to provide them lodging, food and the benefits of a field worker as it is part of our contribution to the region and to the educational community, "said Mabel Lazo.