MLR Forestal advocates for the protection of the white-faced monkey, a species at risk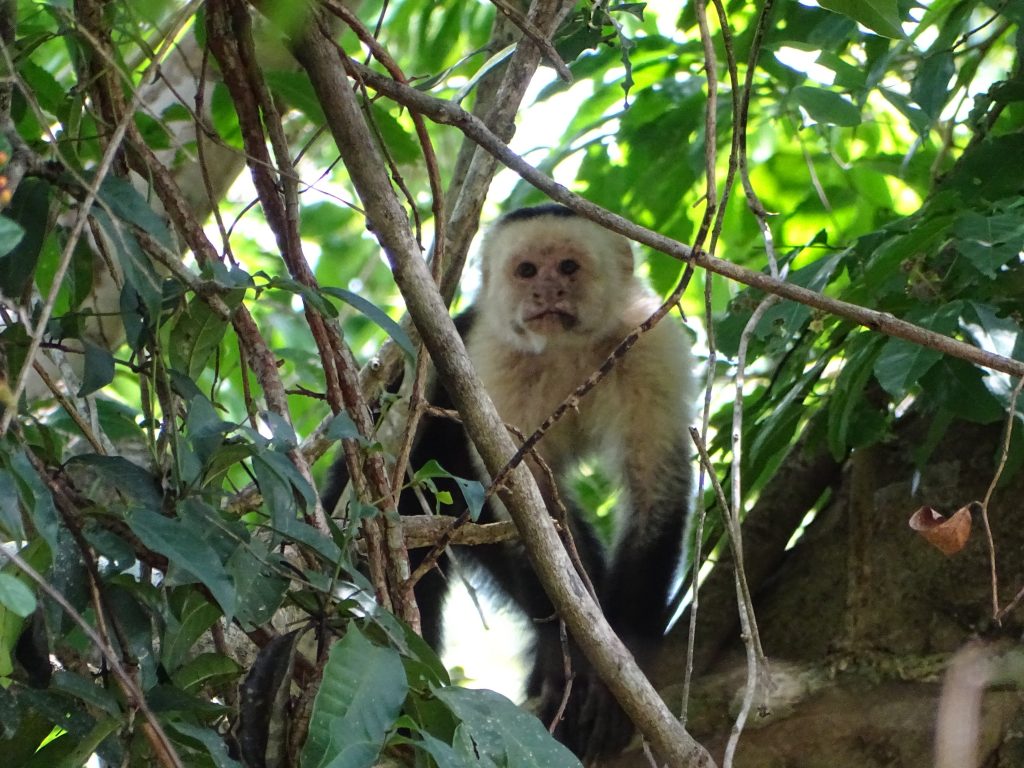 A few days ago, a white-faced monkey was sighted in one of the farms of the MLR Forestal company in Siuna. However, the joy of finding this native animal of the forests of Central America and the most northwestern part of South America was clouded by the situation in which it was observed.
"It was a single individual and it exhibited typical fearful behavior when it felt threatened, a fact that I could see when I tried to focus it with the camera repeatedly, it immediately reacted and expressed a loud cry while running very fast through the branches of the taller trees in search of refuge," said Abiecer Soza, head of Biodiversity Management at MLR.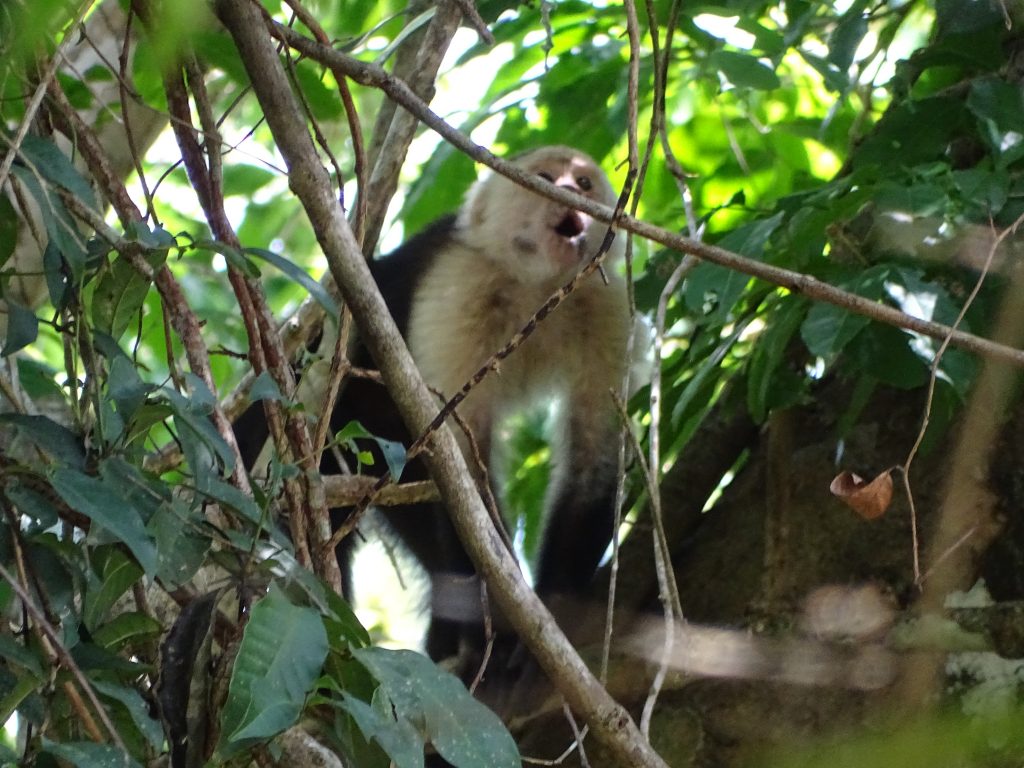 Soza said that what most caught his attention was that "while he was running he was not using one of his hands at all and I noticed inflammation in his forearm, they probably tried to hunt him and when he fled he injured himself or was injured with a firearm, if this is the case, this monkey can form a strong infection and die. This leads us to create two hypotheses as to why it was walking alone, the first is that it is likely that it could not keep up with the herd while they fled scared and the second is still worse: that the rest of the herd were hunted ".
The suffering of a species, despite the indefinite ban
At present, the white-faced monkey is found in the national ban system as a species in indefinite ban, which indicates that by law its hunting and commercialization is prohibited, however Soza points out that it is not strange to observe the trade of these monkeys in the public roads.
"It is for this reason that our message is directed in a particular way to people who hunt and those who like to keep wild animals as pets; they have to realize the damage they cause to the ecosystem by removing a species from its natural habitat, but also they have to know that the blame for the extinction of species is not only who hunts them but who buys them since this mafia only survives because there are people who buy them," concluded the biologist.
MLR Forestal carries out community environmental education campaigns and with its collaborators; It has also defined 1,453.26 hectares of its property as exclusive protection areas to conserve and protect wild flora and fauna, especially those species with a high risk of extinction.