MLR Forestal: a company of opportunities for young people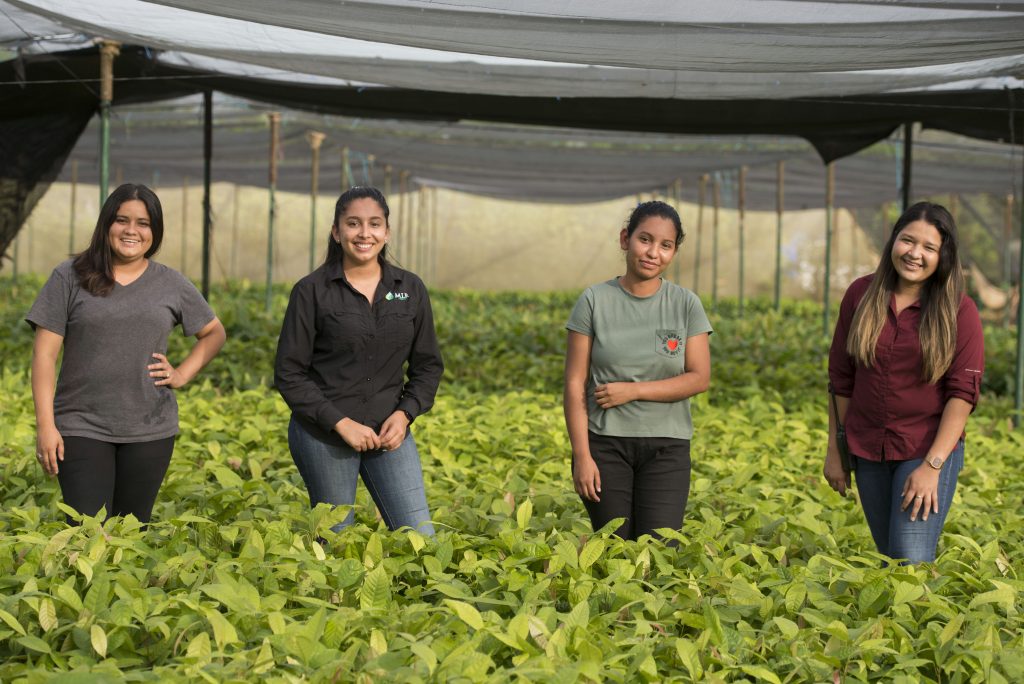 That the first place of work is also a place to grow as a professional is something that these four young women at MLR Forestal have experienced. In the company, being a university student or a recent graduate has not been an impediment to obtaining a job, since MLR values "attitude and commitment".
Nubia Úbeda is 22 years old and in 2019 she came to this agroforestry company in Nicaragua to carry out her practical hours in the Cacao section. "I spent almost ten months there carrying out fermentation, pre-drying and drying processes of the grain. Later, due to illness, I withdrew, but they gave me another chance and I returned ". Upon her return, she entered the nursery and almost a year later she was appointed general supervisor of that area.
Úbeda is six months away from completing her degree in Public Accounting and Auditing, however, she already has 22 people under her supervision. "I am doing a job that goes hand in hand with my career: I keep records of purchase plans, I plan activities. The company has given me the opportunity to learn and financially it has represented an income with which I help myself with my studies", she points out.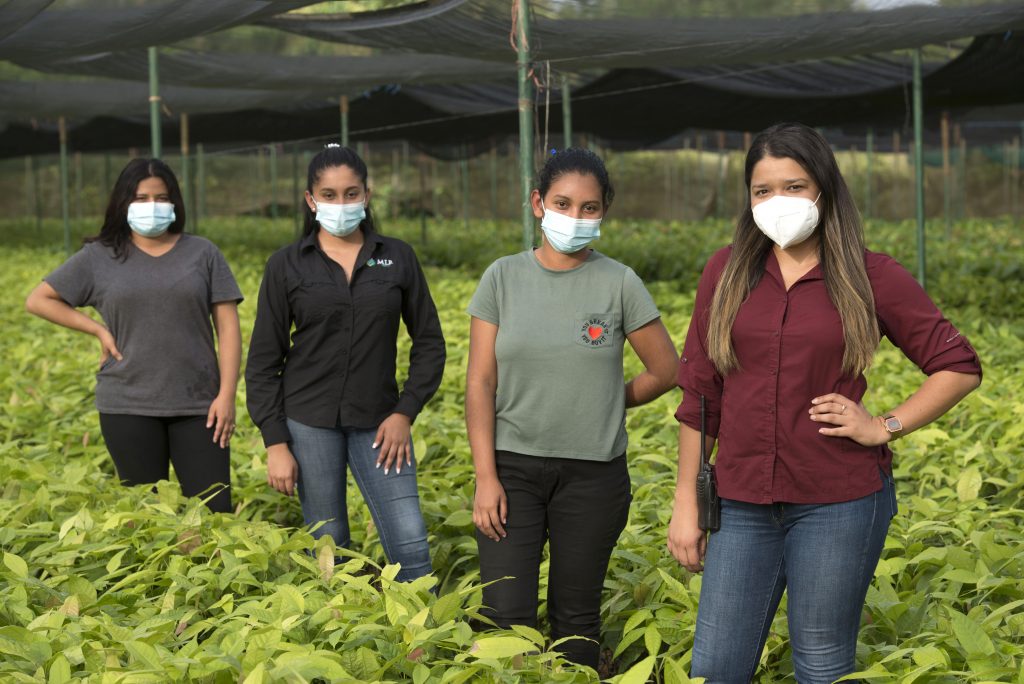 "I have been improving my skills and abilities"
Grethel Rojas, 25 years old, is a Cacao and Forestry assistant, is close to completing three years being part of MLR Forestal. "I studied Business Administration, I took my degree exam and the company supported me financially to do it, I could also ask for certain days off to prepare," she recalls. About her experience in the company, this mother of a two-year-old girl, says that she has "improved my skills and abilities in such a way that they will always serve me".
Cleomara Urbina joined MLR Forestal while she was in the last semester of her Bachelor of Business Administration. She got to do her practical hours that were spent in Administration, Warehouse, Human Resources and Accounting. "At the end of that period, the general manager contacted me and hired me for the certifications area," she details. There she began a new challenge: study and work. "The course for the last three years at the university is at night, so I worked from eight to five, I sent a letter to the university asking for permission to enter later, they accepted and with a lot of effort I was able to finish studying."
Urbina, 24, has been at MLR Forestal for four years and is assistant to the Sustainable Development Management, the Social Management area, the Environmental area and Certifications. "Also two years ago I received training for Aula Verde and since then I have also been a facilitator of that environmental education program," she says.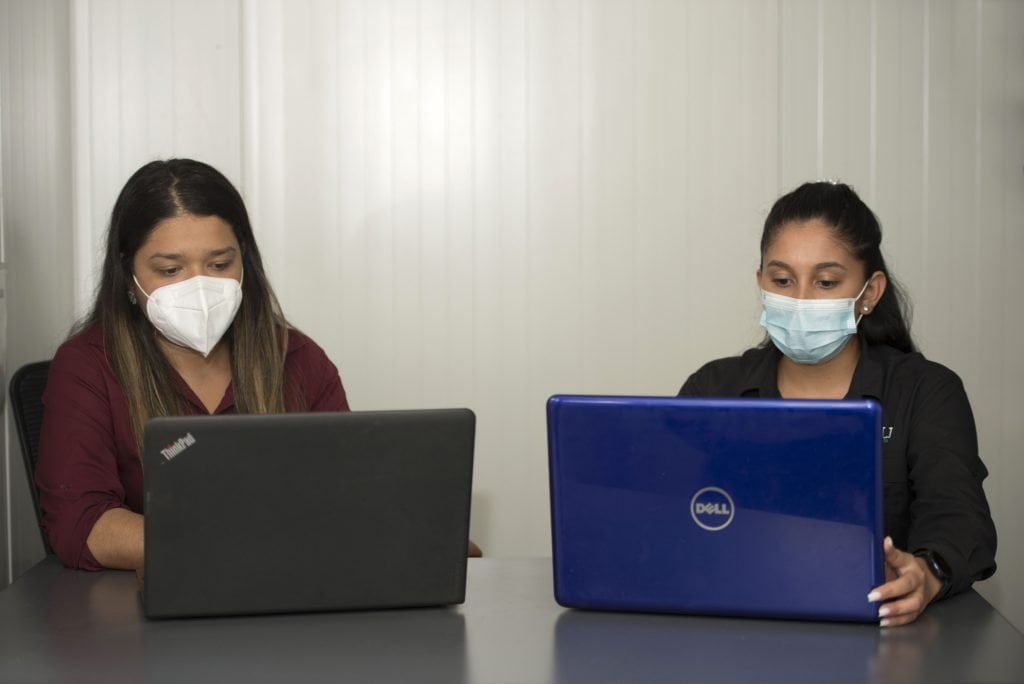 "We have a policy of trusting the youth"
Luis López, Human Resources manager at MLR Forestal, explains that one of the company's principles has always been "to train workers who show attitudes or prior knowledge that can be compatible with our line of business."
López says that in MLR Forestal there is a policy of trusting the youth. "We help them train so that they can learn as they go, learn by doing and along the way we evaluate their performance."
On the other hand, the environment allows us to bet on young personnel who show attitude and commitment to the growth of the company because it brings benefits to direct collaborators, the community and society in general ".
Ana Gabriela Ruiz has been at MLR Forestal for one year and six months and has already been promoted. "I was hired as a Certification specialist and I am currently the Responsible for the Environment and Certifications area," she says with a smile. Ruiz, 24, graduated as an Environmental Quality Engineer in October 2019 and at the end of that month she joined MLR. "The company trusted me and my willingness to learn even though I had no experience. This is a company of opportunities especially for young people ", she says.