Mayangna communities approve work plan for 2022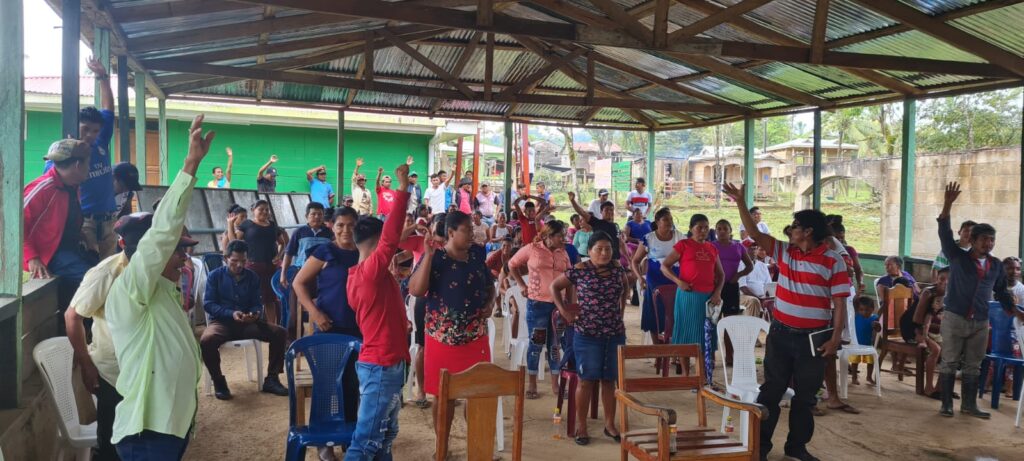 Pansuhwas, Mukuswas and Ispayulilna, the three Mayangna communities that signed the relationship agreement with MLR in 2021, have approved the 2022 Annual Operating Plan (POA). The POA was presented in December to the Matumbak Indigenous Territorial Government (GTI) and to the authorities of each community; in early February it was presented for ratification in each locality. Citizen participation in the three "asanglawanas" (community assembly, in Mayangna) was approximately 200 people.
Some activities proposed in the POA for 2022 are: training for community authorities and leaders on issues such as Human Rights, indigenous rights, Law 445 (Communal Property Regime for Indigenous Peoples), Law 28 (Autonomy Regime), environmental crime prevention, leadership and community development.
They will also continue receiving technical assistance to community cooperatives from a cocoa technician from MLR. Work will continue on the establishment of the community nursery with cocoa plants, precious woods and medicinal herbs; the hiring of young people from the territory continues to be a priority according to the company's demand.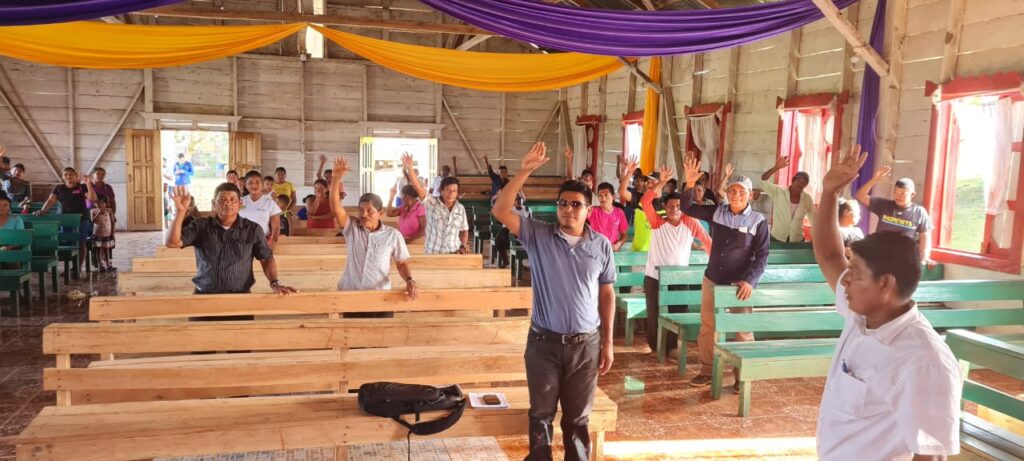 Greater female participation
Mabel Lazo, responsible for Social Management of MLR and who was present during the assemblies, highlighted the increase in female participation in them. "In Ispayulilna, the leaders told me that now there were more women in the meetings. This makes us very happy because that has been our message in all the activities that we have. For us, the space for women, especially in decision-making, is a transverse axis.
This commitment of MLR Forestal promotes that in the activities of the POA there is more and more participation of women.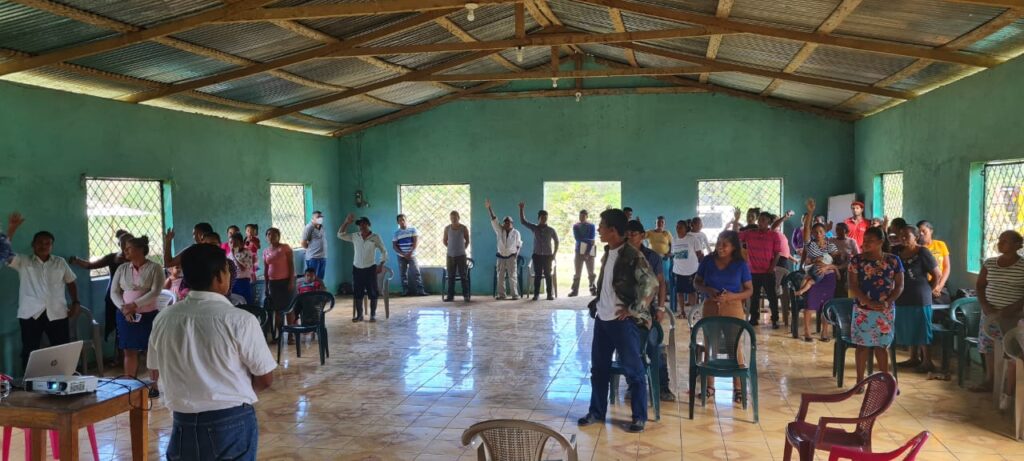 The route of the relationship agreement
To reach the mutual cooperation agreement with these Mayangna communities, the closest to the MLR operation, the communal governance regulations of the territory were used as a basis at different stages. Since 2019, a community relationship guideline document was jointly developed, and was approved in 2020 by the GTI and at the same time the roadmap to articulate an operational work plan (POA) was based.
After these documents were approved by the GTI, the presentation and approval was made by the communal authorities of each of the neighboring communities of MLR in Bonanza and, finally, the communal assemblies were held in which the inhabitants of the area discussed and approved the relationship agreement. With that approval completed in January 2021, the three approval processes were completed and the execution of the agreement (2021-2025) was given way.