Where once there was desolation, now there is growth and activity, this is how the neighbors of MLR live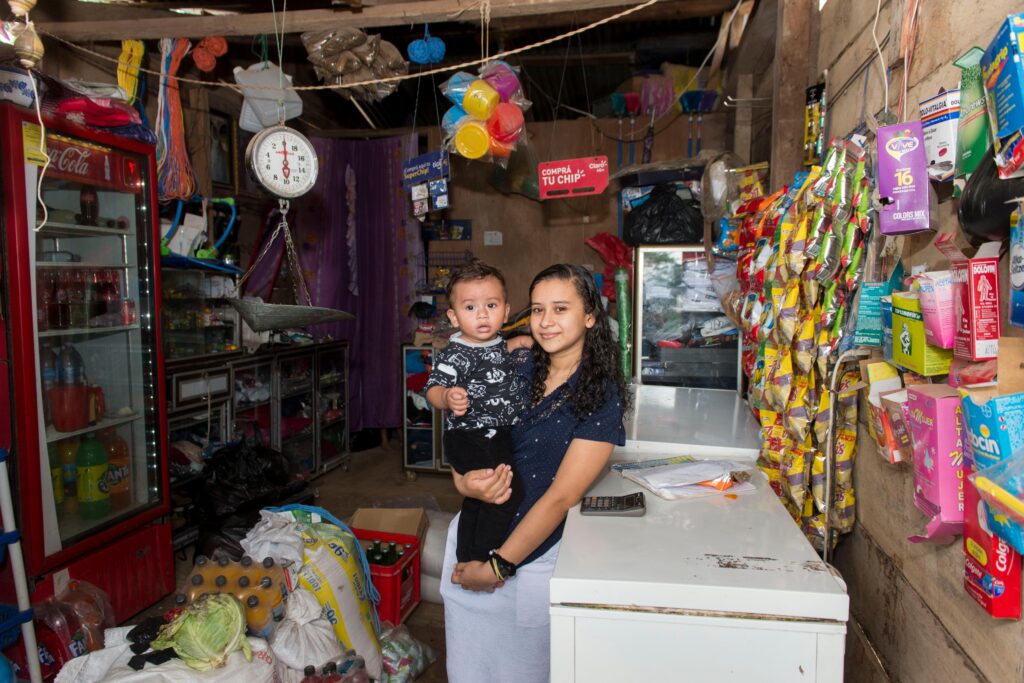 A company that generates 500 jobs is important not only for the jobs themselves, but for the dynamism it creates around it. This is more visible in a rural area like Empalme La Bú, in Siuna, the home of MLR Forestal.
MLR, not being in the town as such, but approximately fifteen kilometers from it, has generated growth in an area that was previously quite uninhabited. Gerarda Cruz Picado, is 55 years old, she is known as Doña Laya and is a neighbor of Empalme La Bú, where she arrived forty years ago, "when only the tiger screamed," she says with a laugh. At that time what is now the community "was pure mountain" and although over time families came to live, before the establishment of the company "there was no movement of people, everyone passed to Siuna and the houses were few, perhaps about fifty".
Four churches and more than three hundred houses
Doña Laya recalls before MLR settled in the area "the poor worked for the rich" and livestock and agriculture predominated, which is what her family did, who planted corn and beans. However, with the presence of the company her life has changed because now she has a small grocery store where she sells sugar, rice, oil, soap and "a little of everything" and she also owns a bar.
Seh considers that "if it weren't for this company the town would be unsafe". All this has changed now there are more than three hundred houses, there are four churches, quite a few people, most of them work in the company" . In fact, one of Doña Laya's four children "grew up working for MLR", but now he lives in another country.
Work and prosperity in the Martinez grocery store
Elder Martínez and Ivania Martínez are married and both are 25 years old. They and their baby Oniel are the closest neighbors of MLR: they live right in front of the entrance to the company. Six years ago, when Ivania married Elder, they built a simple house and opened a grocery store. Today that house has two floors and, apart from the grocery store, now in 2022 they will also have a clothing and shoe store.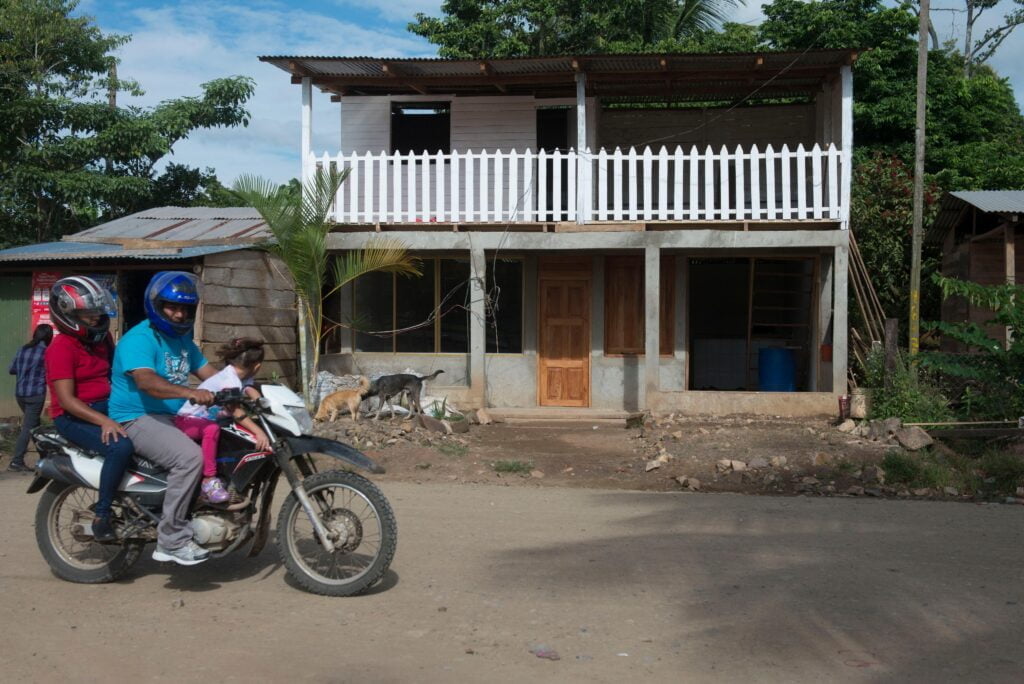 "We decided to put the grocery store because since we are right in front of the company, a lot of people come, they buy and we try to have everything they need," explains Ivania from the window of her assorted business.
During the day, both MLR workers and people who get on or off the buses that go to Siuna or come from places like Waslala, buy at the Martinez store, but it was not always like that. "What my husband has told me is that before there were three houses here and in front was a farm, but with the coming of the company the farmhouse has grown, there are more people so we can open from half past six in the morning until seven p.m".
Ivania looks at the space that the store will occupy and smiles, the small room is almost ready. She comments that the idea is for the family home to be on the second floor and below they will have the grocery store and at the same time display the clothes and shoes that her husband currently sells in neighboring communities. Outside a bus stops and some motorcycles pass by, life flows in that previously desolate region, largely thanks to MLR Forestal.