Annual community assemblies strengthen MLR Forestal's relationship with its neighbors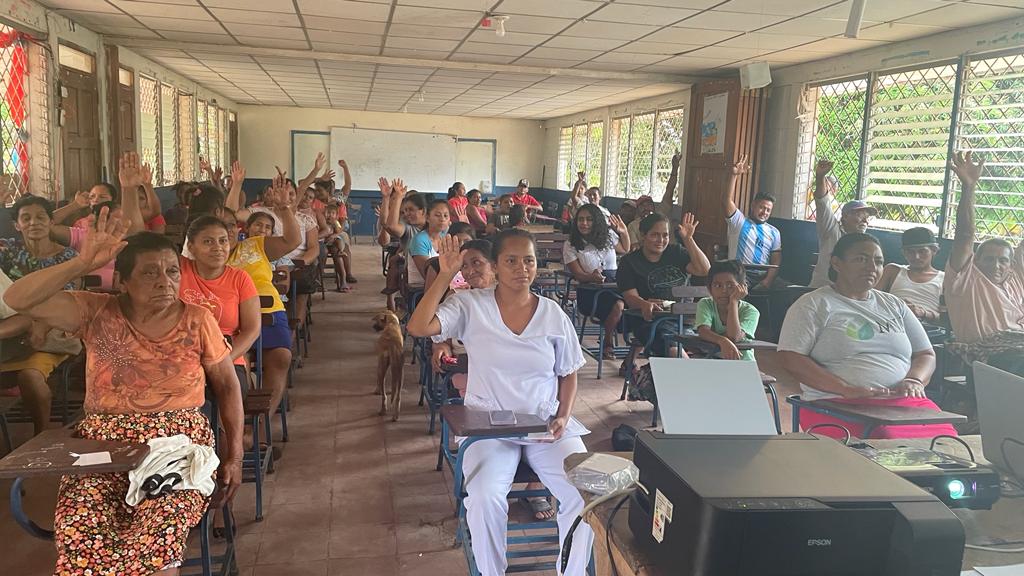 The planning of the annual community assemblies that MLR Forestal carries out with its neighboring communities begins with a letter. This letter is given to community leaders elected the previous year and contains the agenda and invitations that are taken to families and churches in the area. The invitation is also placed on the informative mural that the company displays outside of the house of one of the leaders.
The villages closest to MLR Forestal and with the largest number of inhabitants are San Miguel, Unión La Bú, Empalme La Bú and Bethel #2. All four are located in rural areas of Siuna and each held a community assembly in May. To these are added those held with the neighbors of Waylawas, Mutiwas, Waspado, Matis and Tadazna.
Community assemblies elect their leaders
"The goal of these assemblies is to provide information about the social management program, biodiversity management and the international certifications. The local employment plan was also shared, with the requirements and benefits for neighbors to have job opportunities in the company. The general population, and leaders from areas such as education, health, churches, water projects participated in them," said Mabel Lazo Quino, responsible for Social Management of MLR Forestal.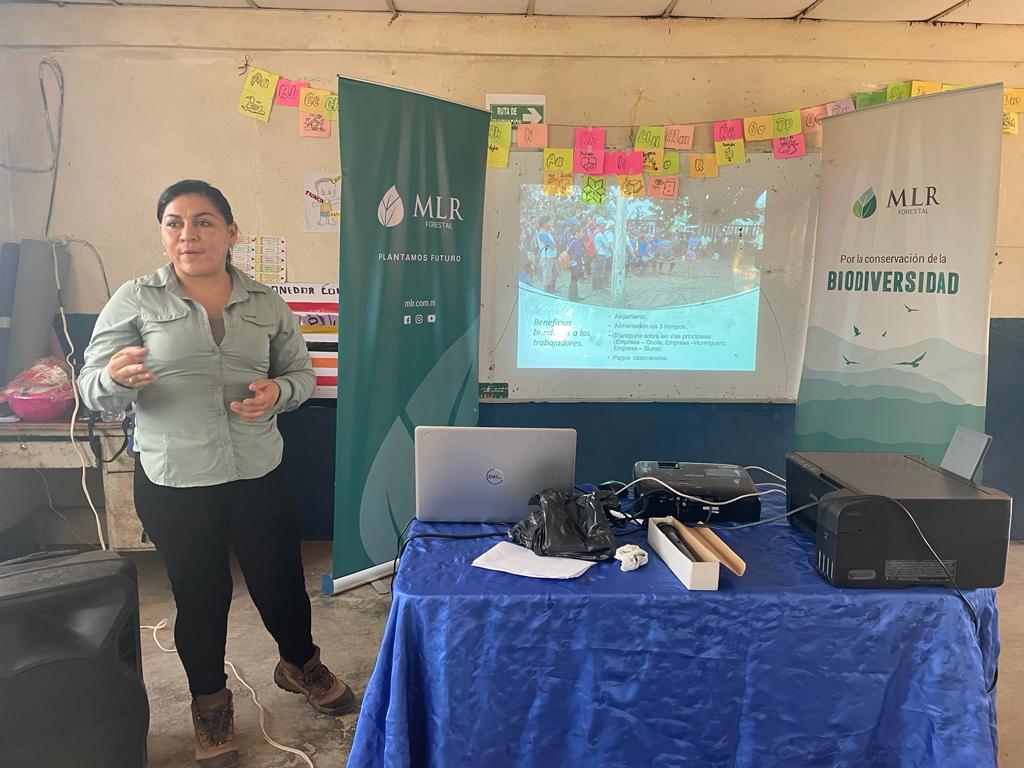 Lazo specifies that one of the core parts of community assemblies is the election or ratification of community leaders. "Citizens identify and elect their leaders to continue the relationship with the company. This has generated trust in people because they see that our activities are formal, that we contribute to community development and serve as an example for themselves, for their structures, to formalize them and work for the common good."
"MLR Forestal has contributed to the development of the community"
Yorleni Valdivia Murillo, 25, is a member of the Drinking Water and Sanitation Committee (CAPS) of Empalme La Bú and has participated in community assemblies for two years. "Thanks to the reports they gave us, we realized what the company's achievements are. It is important that the community learns not only about these advances, but also about the employment opportunities," Valdivia said.
The young woman commented that "MLR Forestal has been contributing to the development of the community and I love that it is always available to help. He has donated materials for drinking water; it has donated seedlings to reforest the farms and that is why on the day of the assembly we proposed that if they supported us to make some speed bumps in the community. "
In the words of Lazo, these assemblies are the first step in the annual activities with the communities that are also provided with training for members of the brigades in emergencies, attention to suggestions and resolution of community complaints, follow-up of agreements, etc.