Finnfund and MLR Forestal will work on an innovative biodiversity recovery program in Nicaragua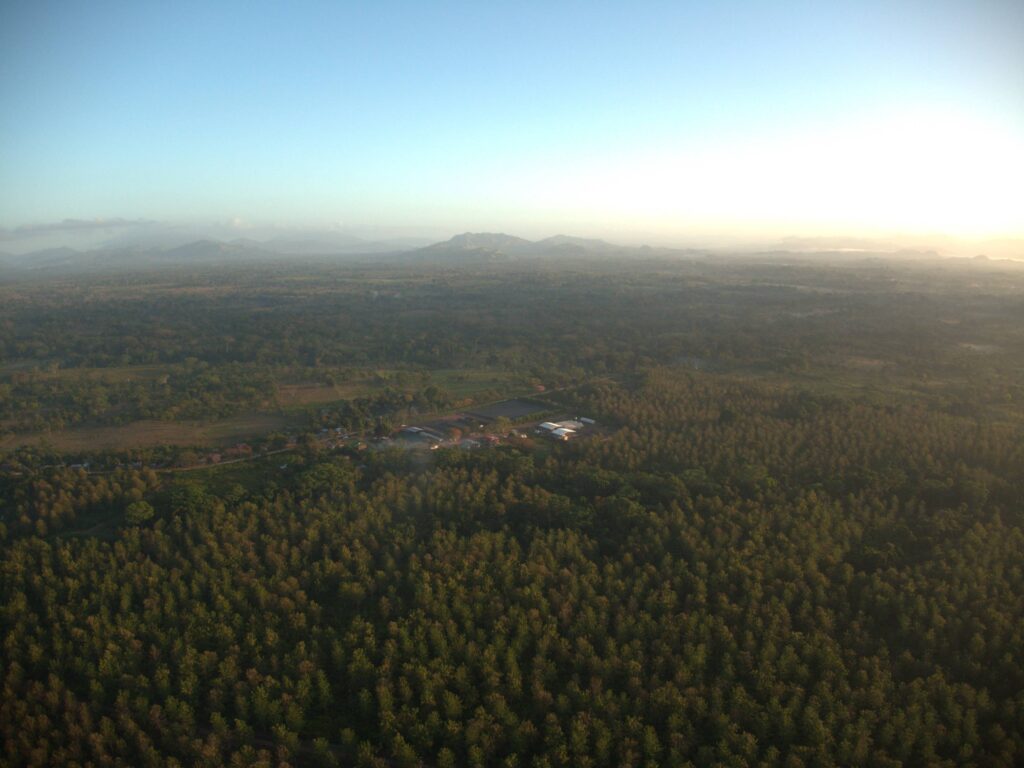 Finnfund, a Finnish development financier and impact investor, and MLR Forestal, a Nicaraguan agroforestry company, have launched an innovative pilot project to restore 554 hectares of degraded forest land with significant biodiversity potential in Nicaragua, according to a statement.
Finnfund's statement was published during the United Nations conference on biodiversity, known as COP15 that took place in Montreal, Canada, between December 7 and 19, 2022.
MLR Forestal, created in 2013, is an agroforestry company in which Finnfund invested since 2019, mainly focused on teak and cocoa production. The company currently manages about 5,000 hectares of land, mainly in Siuna and a small proportion in Bonanza, in the Northern Caribbean of Nicaragua.
The company's areas are known for their high levels of biodiversity and are located near several important protected areas that, together, are known as the Bosawas Biosphere Reserve.
MLR Forestal has already worked to protect and enhance biodiversity in its catchment area and, with the support of Finnfund and FMO, a Dutch development financier, has continued to develop its biodiversity management plans and monitoring systems. The forests are certified by the Forest Stewardship Council Forest ManagementTM (FSC-FMTM) and the cocoa plantations by the Rainforest Alliance. More than 28 percent of the area is earmarked for conservation.
With funding provided by Finnfund, the company now intends to launch an ambitious restoration plan leveraging regeneration which, in turn, will improve connectivity with nearby protected areas of high biodiversity value.
Using the expertise of local and international experts, the company will plant native tree species on these degraded lands, testing different species and planting schemes to find the best restoration models.
Improved connectivity between ecosystems will increase biodiversity level
Improving connectivity between ecosystems and natural habitats aims to increase both the level of biodiversity and the quality of ecosystem service delivery.
For example, by improving riparian buffer zones, the project aims to increase water quality for the benefit of both biodiversity and communities living over a wider area.
MLR Forestal has registered the project under the Verified Carbon Standard. The company sells emission reductions and the funding will go towards the biodiversity action plan and restoration work.
MLR Forestal "has shown great interest and commitment to the protection and improvement of biodiversity"
"We are delighted to launch this project with MLR Forestal. The company has shown great interest and commitment to the protection and enhancement of biodiversity. Through this cooperation, we aim to take this work to the next level and benefit not only Nicaragua's natural capital and ecosystem services for Nicaraguans, but also the company and the forestry sector as a whole," said Harold Gordillo, environmental and social advisor at Finnfund.
"Sustainable forestry is one of our key sectors and we strongly believe that businesses can play a vital role in the fight against biodiversity loss and climate change. We hope that the example of MLR and the lessons learned from this project will encourage and help other companies to increase their efforts in the protection and management of biodiversity, and to further increase the contribution of forests in the fight against climate change," said Anne Arvola, Senior Development Impact Advisor at Finnfund.
"The ecological restoration project embodies MLR Forestal's raison d'être, which is defined as an economically viable, environmentally sustainable and socially responsible impact investment. By promoting the regeneration of these 554 hectares we are making our objectives a reality. This is a large undertaking for a private company in Nicaragua and it would have been much more difficult if we had not worked hand in hand with organizations like Finnfund," said Luis López, Director of Sustainable Development at MLR Forestal.
You can read the statement on Finnfund's website here.