Cocoa, a "golden" seed at a nutritional and economic level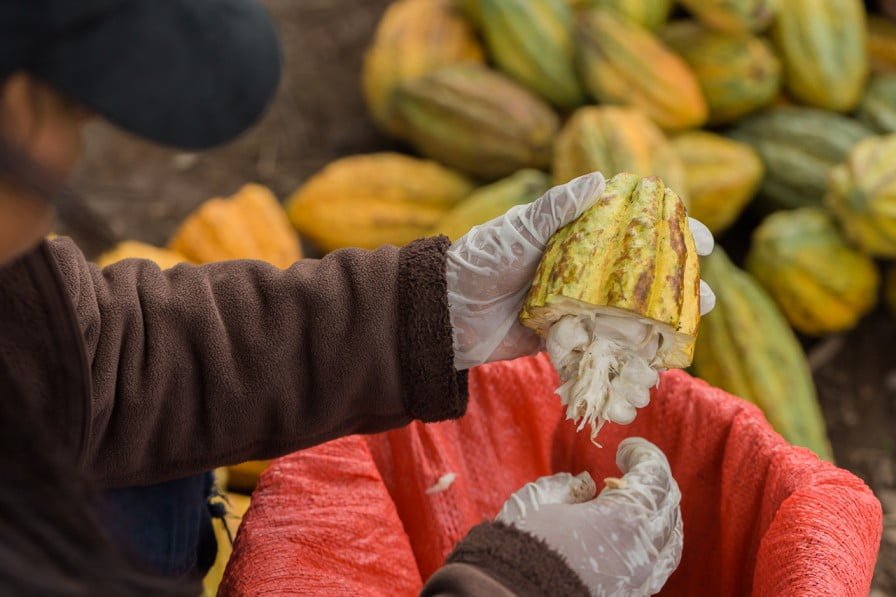 Cocoa has been considered a drink of the gods, a pre-Hispanic currency and the raw material of a world-renowned delicacy: chocolate. In Nicaragua it is also a key part of the national gastronomy; It is one of the most consumed typical soft drinks. Cocoa is so important that the Association of Producers and Exporters of Nicaragua (APEN) projects a production of 25,475 metric tons between 2019 and 2026; This volume of production would generate income of 40.7 million dollars to the country.
But, what is the nutritional contribution of cocoa? Is it only possible to consume it in chocolate or as a drink?
The great benefit of antioxidants
Nutritionist Karen Alemán highlights cocoa as a food highly rich in antioxidants. "Antioxidants help us to inhibit free radicals that are what make our body sick. By consuming cocoa the risk of heart disease and cancer is reduced and triglycerides and cholesterol are lowered as it contains unsaturated fat, that is, good fat ", explains Alemán.
The specialist also points out that, as cocoa is rich in dietary fiber, it prevents diseases of the intestinal tract. However, "in case of consuming chocolate, it must have at least 70 percent cocoa to have the aforementioned benefits."
How to consume cocoa to get the most out of it
There are hundreds or thousands of chocolate brands, however care must be taken when selecting one and reading the label carefully. "Sometimes a chocolate has 20 percent cocoa and the rest is cocoa butter, saturated fats and sugars in large quantities, there are even chocolates that do not have cocoa, but only cocoa butter," says Alemán. This means that the lower the amount of pure cocoa, the less benefits our body will obtain.
Another important aspect is knowing when and how to ingest it. The nutritionist recommends a small chocolate bar once a week and an eight-ounce glass of cocoa two or three times a week. "Fresco de cacao is part of our idiosyncrasy. And when doing so it is better to mix it with skim or part skim milk. Or, if it is made with rice, use more cocoa than rice. And always only a teaspoon of sugar ".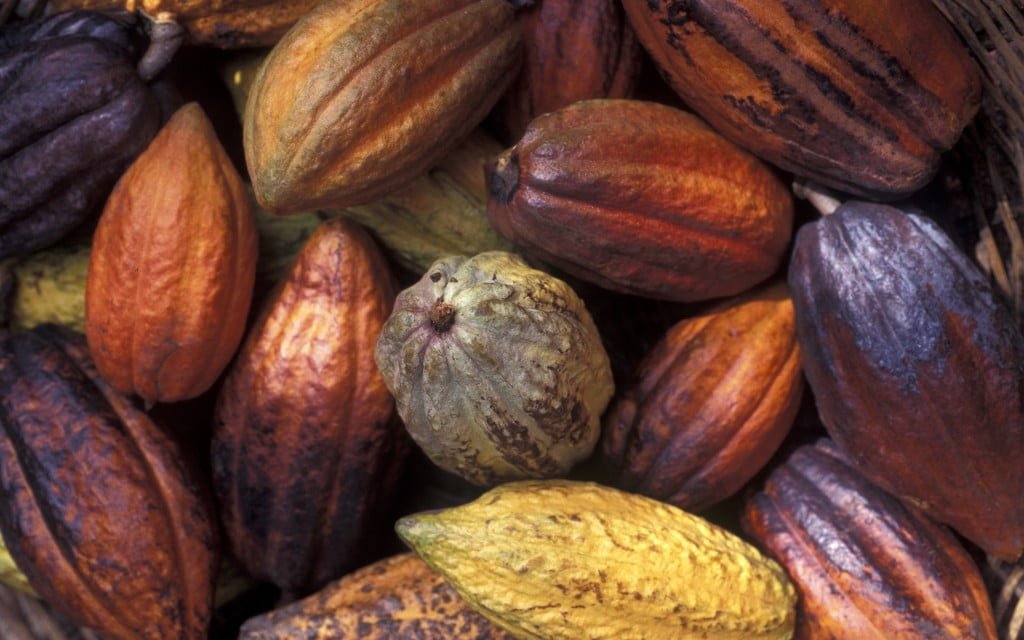 Cocoa in a thousand and one recipes
Contrary to what you might think, cocoa can also be consumed in smoothies, ice creams and mixed with oatmeal, granola and even in sweet salads. When searching "recipes with cocoa" in Google, there are more than 21 million results. For example, with cocoa juice, jellies and jams are produced; and with the powder cakes and cookies are made.
Another interesting fact is that cocoa beans can be roasted in the home oven and, with a simple process, make chocolate . With the dry husks of the beans recovered at the end of the roast , you can prepare tea that will have a delicious aroma and flavor.
Nicaragua and cocoa
According to the Central Bank of Nicaragua (BCN) there are three varieties of cocoa (the forastero, the criollo and the Trinidadian), whose production is distributed in several areas of the country:
South Caribbean: Nueva Guinea, Blufields, Kukra Hill and the Las Minas area (Siuna, Bonanza and Rosita)
North Caribbean: Waslala, Río Coco, Siuna, Matagalpa and Jinotega.
Rivas
The Agricultural Exchange of Nicaragua (BAGSA) qualifies cocoa as a product that contributes to the environmental, social and economic sustainability of producers and strengthens the exportable supply of the countries that harvest the product.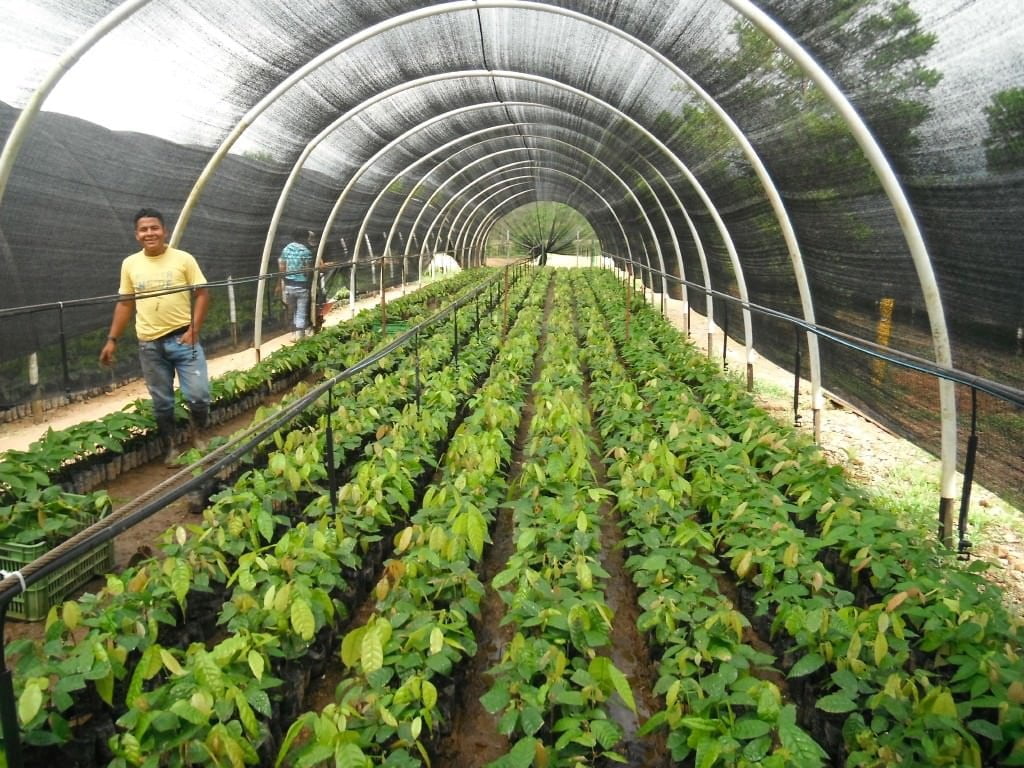 This export product may have a greater thrust in areas of the North Caribbean and South Caribbean, where according to APEN they offer great opportunities for its development thanks to their suitable soils and favorable environmental conditions.
Precisely in the municipality of Siuna, in the Autonomous Region of the North Caribbean Coast of Nicaragua, a reforestation project is being developed that will be carried out by MLR Forestal between 2016 and 2030 . There will be 2,866 hectares restored with a kind of commercial wood and varieties of fine cocoa with a high productivity.
Having started this process in 2016, the company MLR Forestal, which owns the land, has established 1,118 hectares of agroforestry systems, mainly teak (Tectona grandis) and cocoa (Theobroma cacao), until this year.
The Agricultural Cycle Production Plan 2020-2021 indicates that in 2019 17,600 cocoa hectares were grown in Nicaragua with a production of 162,000 quintals. For 2020-2021 it is expected to sow 18,500 hectares and obtain 170,200 quintals of the seed.