The El Pijibay community and MLR Forestal work together to improve the road, as an example of community relations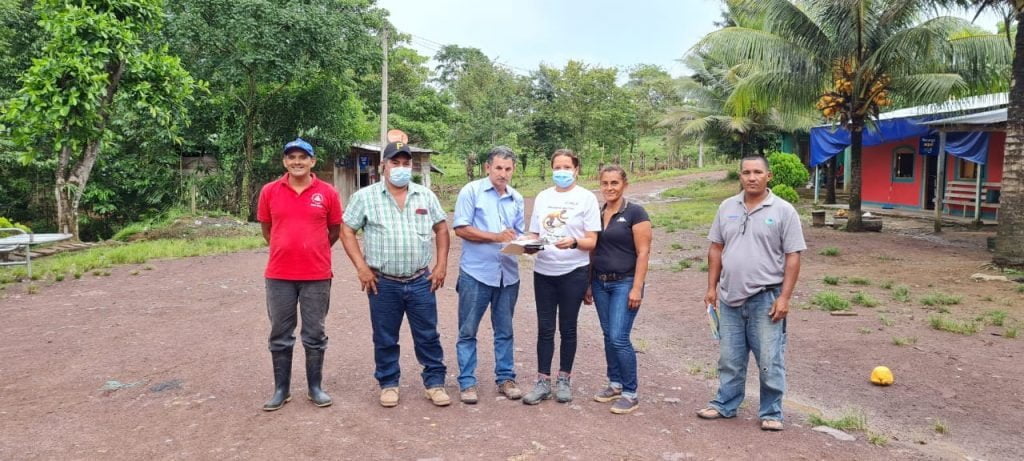 From Empalme La Bú, the area where the MLR Forestal office is located in Siuna, to the El Pijibay community there are three more towns: Bethel # 1, Bethel # 2 and La Guava. However, to make this journey the families of these localities went through many difficulties due to the poor condition of the road. But that will change thanks to the joint work between the residents and MLR Forestal.
"Within the community relations and social investment plan that MLR establishes with its neighboring communities, we responded to a request presented by the Pro Camino Committee of the El Pijibay community. They expressed to us the urgency and need they have to repair some sections of the road that runs from the La Bú junction to El Pijibay ", expressed Mabel Lazo Quino, head of social management at MLR.
Mutual cooperation is the key in community relations
Thanks to the collaboration of the entire community, the Pro Camino Committee managed to collect 120,000 córdobas in a fund for the repair of the 1,000-meter stretch. However, the total cost is 230,711.58 córdobas, that is where MLR Forestal will provide its contribution. "The rest (of the money, 110,711 córdobas) is provided by the company with machinery, administration costs, which will be assumed by permanent MLR personnel, and the supply of fuel for the machinery that is necessary to carry out the repair of the road," said Lazo.
The population will also guarantee food for the workers and accommodation for some of them. The repair should be ready by mid-September.