Diecelna Meza, the young single mother who works on the cocoa plantations of MLR Forestal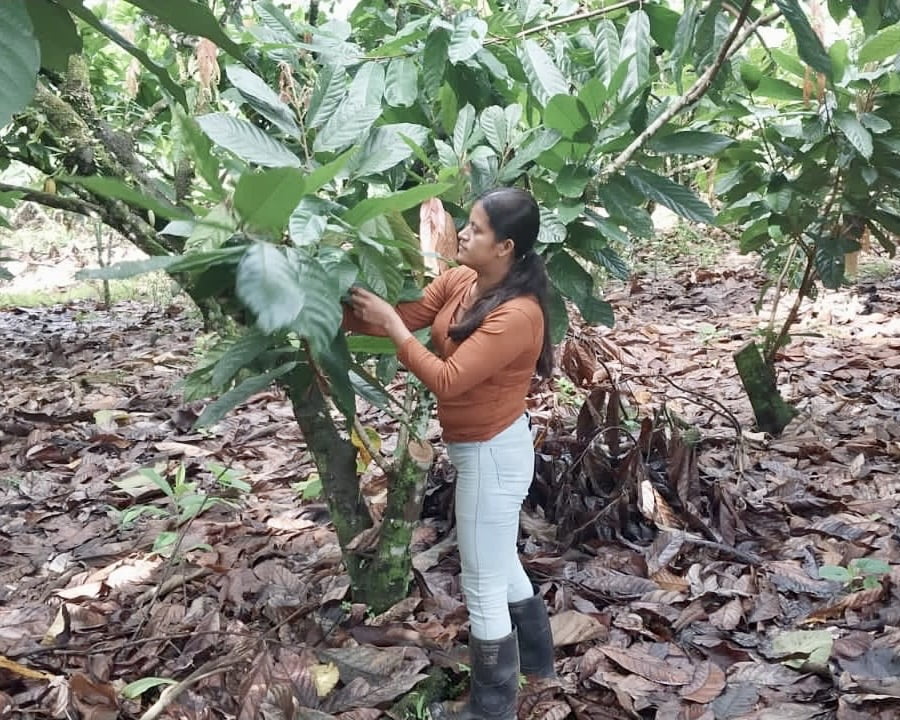 In May 2022, 28-year-old Diecelna Meza Miguel started working at MLR Forestal. She is a single mother of two girls aged nine and six, she had to leave the Electromechanics career she was studying at Bluefields Indian & Caribbean University (BICU). She began harvesting in the cocoa plantations, but in a short time opportunities have opened up for her to excel.
"I was in first year (of the carreer), but I needed to work for my two daughters because my parents don't have a permanent job. At that time I heard on the news that the company MLR Forestal was looking for workers, I brought the papers and I was accepted," she recalls.
In those first days working for MLR Forestal she was harvesting cocoa on the El Chingo de Bonanza farm. Since, she has stood apart for her charisma because, as she says, "I began to make friends with my colleagues. I get along well with them, with the assistants, with the boss, I feel good."
Another characteristic is her interest in learning and performing her work in the best way since she says that "any job they give me I accept, whether it´s hard or easier, I do it". This has allowed her to have knowledge and practice on harvesting, but also on pruning and now also on grafting.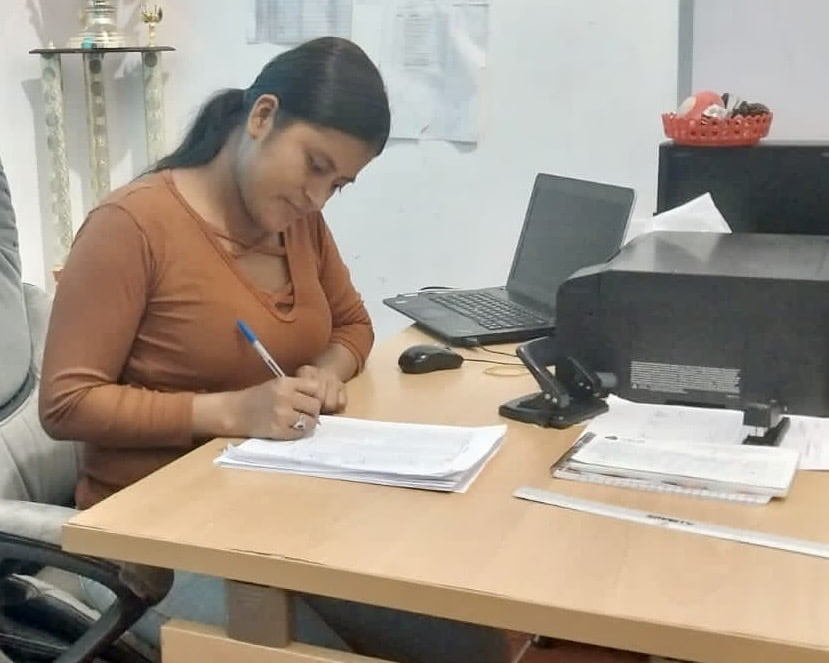 The advantage of knowing three languages
César Reynosa, responsible for cacao in Bonanza, explains that the biggest advantage that Diecelna has is that she speaks three languages: Mayangna, Miskito and Spanish. The young woman was born and raised in the community of Alal, in the Bosawas Biosphere Reserve, but from the age of nine she studied in Bonanza and then continued her internship at INATEC Siuna.
In the process she improved her Spanish and learned Miskito. "Knowing three languages has helped me a lot because not all co-workers speak Spanish and, right now here in the company there are two Miskito colleagues and I support them when they do not understand, I explain things to them," she shares.
MLR Forestal promotes a recruitment policy that guarantees equal opportunities for all inhabitants of the region, without distinction of gender, ethnic origin, religion or political affiliation, that is why the staff is multiethnic and communication in their mother tongue is very important to facilitate understanding.
Reynosa met Diecelna in January of this year when he started working at MLR Forestal. A Bonanza collaborator who was now on Siuna's campus told him about the young woman and recommended her.
"She has grown a lot and the staff is happy. They work well with her, she knows how to talk to them and they feel confident to ask her questions. That is why she is in training to, in the future, be a field supervisor, "says Reynosa.
What you learn about cocoa plantations will help her train her family as well
Diecelna says that, thanks to her job stability, this year she will be able to return to study and sighs when she remembers what she was like before arriving at MLR Forestal.
"When I came I didn't know anything about cocoa and now I've learned a lot of things. Every time I return to my community, because my family has about two hectares of cocoa, I now explain to then that I am working here and that with what I am getting to know we will manage our cocoa better. That makes me very happy," she said.
In addition to the creation of decent employment in the municipalities of Siuna and Bonanza, knowledge transfer is another of the issues that MLR promotes among its workers, since the company knows that as independent cocoa producers in both Siuna and Bonanza become more efficient, poverty in the region will decrease.