485 toys and six schools: MLR brings Christmas to children in rural areas of Siuna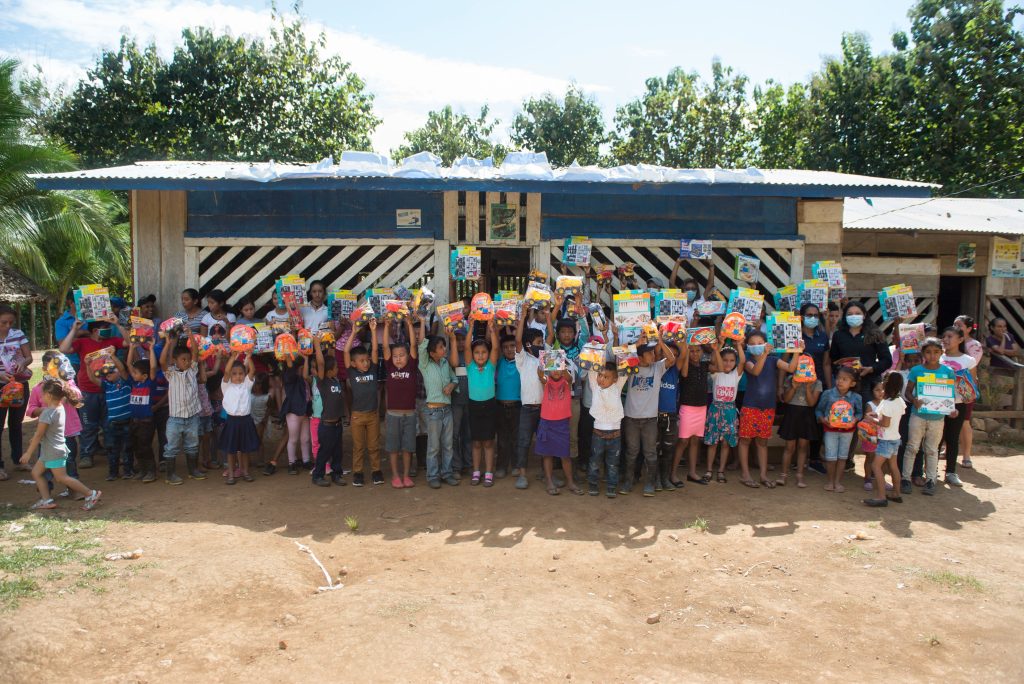 The Nueva Esperanza school in the Bethel # 2 community is full of children. At the top of the two small rooms with wooden walls, blue and white plastic flags wave in the wind. In the front yard the dust is kicked up. Some mothers wait with babies in their arms. When "the ambulance," as the MLR Forestal vehicle is known, pulls up outside the center, the students run and shout happily. Christmas is here!
The previous scene is repeated in the San Miguel community. Only here there are less children. To get to the San Francisco de Asís school, one must travel a dirt road in poor condition. A path that many children make on foot or horseback riding. Others have to cross a river. Today those who came to class are with their teacher decorating the altar of the Immaculate Virgin Mary. The school is two concrete wall classrooms with windows that overlook a clean country landscape with grapefruit, tangerine and orange trees all around. From a neighboring grocery store, the view is breathtaking: a lot of green, a lot of mountains, a few little houses here and there.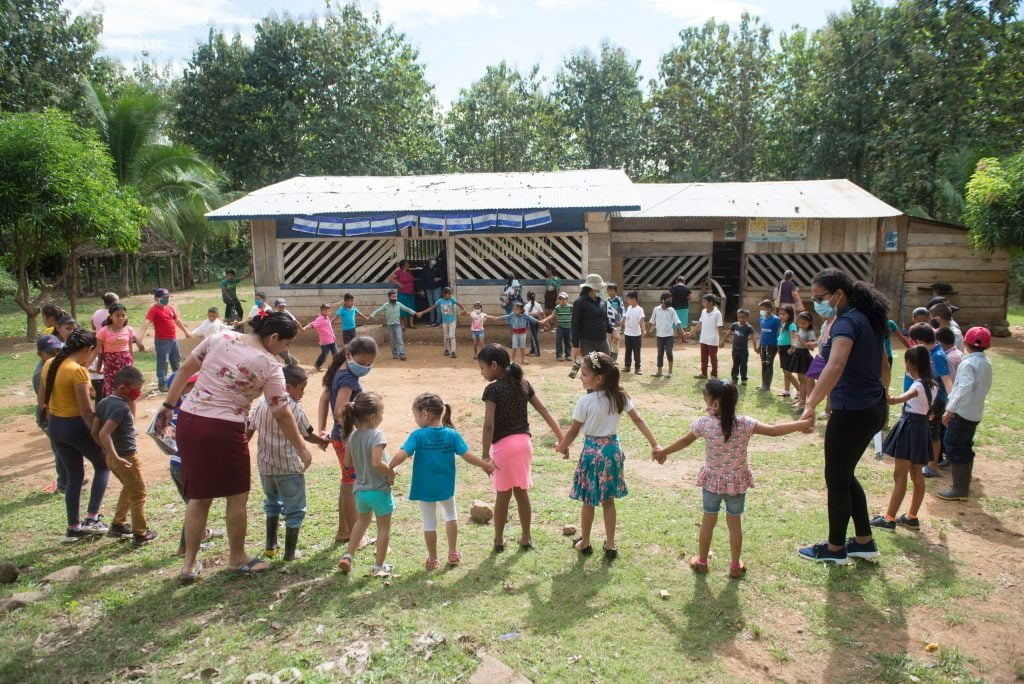 "This is the fourth consecutive year delivering toys. It is practically a month of preparation to make the selection and coordination. This year we delivered 485 toys in six schools, of which four are from neighboring communities: Nueva Esperanza school of Bethel # 2, June 1st school of Unión La Bú, San Francisco de Asís of the San Miguel and Flor de Pino community of Empalme La Bú. There are two schools, Bethel # 1 and Danlí Arriba, which are a little further afield and we acted indirectly, but we also arrived with toys", explains Mabel Lazo Quino, head of Social Management at MLR Forestal.
"Children always ask about the company visit"
Mileydi Cantillano is one of the three teachers at Bethel # 2 Elementary School, where 93 children study, of which 10 finished sixth grade. "They (the children) are always asking about the visit of the company. MLR tries to make them smile and succeeds, but it is not only that, they also give educational talks about reforestation and taking care of water sources," she says .
Lesbia Castro Vargas is the mother of one of the children at the Bethel # 1 school, very proud she affirmed that her daughter Selena Ramos Castro was the best fifth grade student. "What the company does is important to me. I am happy that they gave him his toy. They also gave me my little boy even though he has not started studying yet because he is five years old. He has not started because There is no preschool here, "he says.
Castro's youngest son was given a toy too. The person in charge of Social Management said that gifts will be given to a group of ten children from the Tadazna community, neighboring the MLR plantations, who come from very low-income families that were identified and integrated into this year's lists.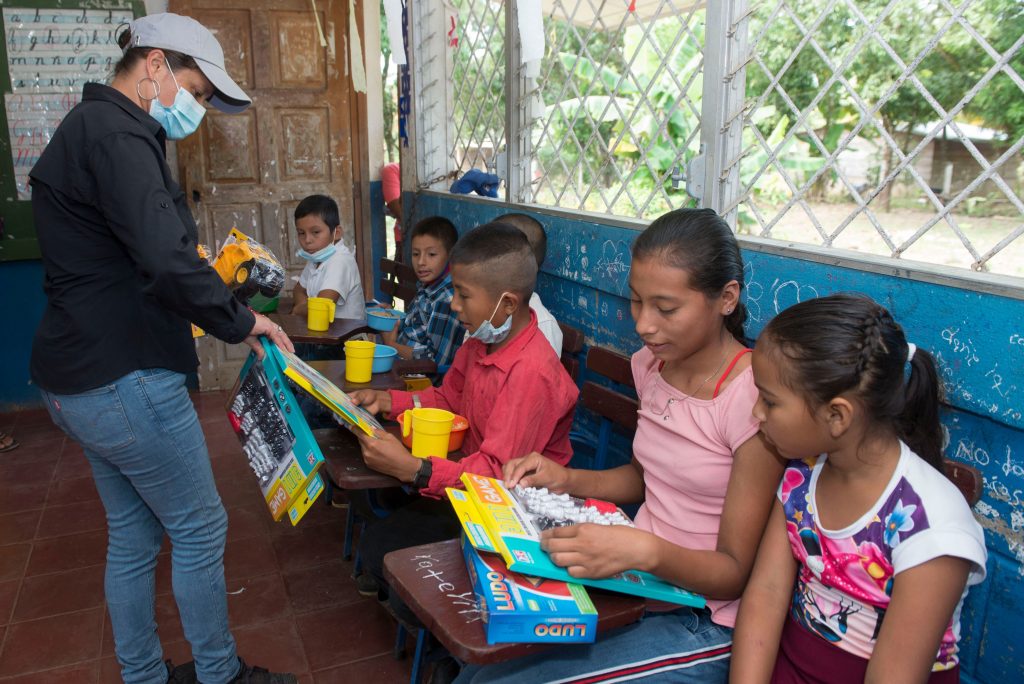 An award for student perseverance
"Right now I finish with 24 the year. The school is multigrade and only I teach. We do it with the direct and indirect methodology. When we are direct I am with only one degree and the other is working. Indirect is that they are all working and I walk group by group. Most of the children come every day, others do not. Only one child finished in sixth grade who is going to study Saturday high school in La Bú. Here come little montaditos children who walk half an hour on their beasts, others walk forty-five minutes, there are four coming from the other side of the river and so on. " The speaker is the teacher Maribel Rodríguez Sánchez who has been teaching at the San Francisco de Asís school in the San Miguel community for eleven years.
Listening to Rodríguez, Mabel Lazo Quino comments that, precisely, MLR delivers toys as a way to stimulate those children who have remained in the classrooms. "Our goal as a company is to avoid school dropouts, which occur many during the year. Some drop out because their parents take them to work in the fields of rice, corn, beans or because they move from one school to another. many factors. That is why with these toys we want to reward that student who has kept studying and continues to persevere ".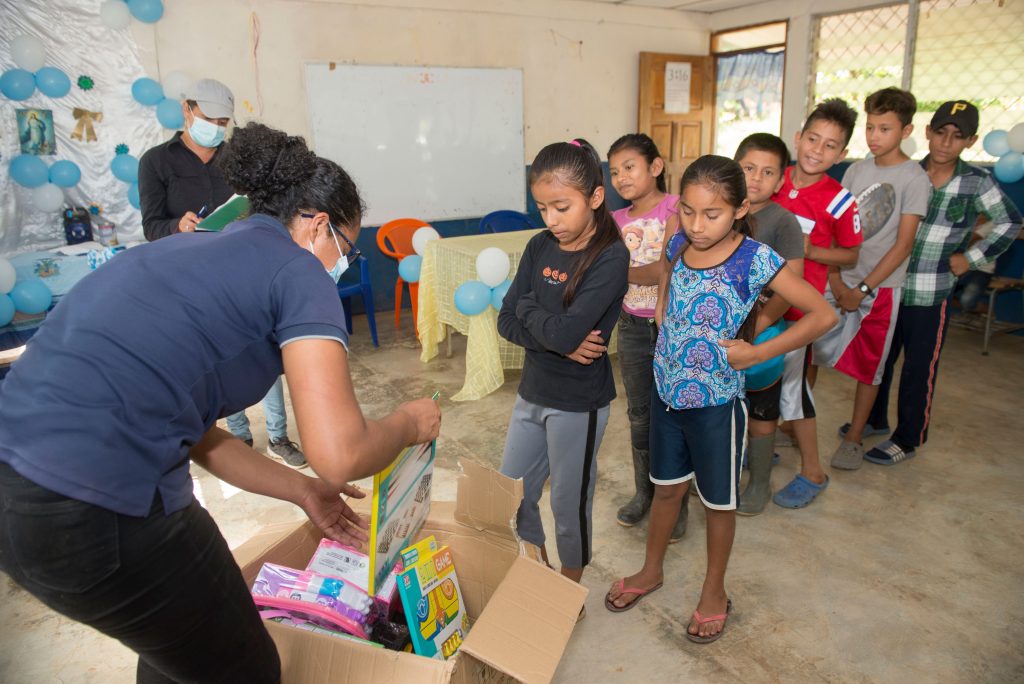 Selena Ramos Castro leaves her classroom with a chess set in her hands. It is new, in its box. Her mother is waiting for her outside with her little brother. With some shyness she comments that her favorite class is Language and that when she grows up she would like to be a doctor. Inside, the other children laugh and open the packages they just received from MLR Forestal. Selena, her mother, and her brother are walking away, the early December sun shining in Siuna's sky. Ten minutes of walking surrounded by mountains, trees and some cows separate them from their house.